Need something to keep your kiddos occupied? Need a great idea for getting them to play well together and have some fun? What about a beach ball? Beach balls are fun any time of year, and everybody loves them! Of course, they are great for summer time around the pool, at the beach, or they can even be fun in the back yard at a cook-out. You can take them to the park for a fun time, and they are also fun at concerts and birthday parties. But there are so many other fun ways to enjoy a beach ball, and summer time fun is only the beginning! Since beach balls are soft, they make the perfect indoor toy. You can entertain your kids for hours with a beach ball, so toss them up in the air and let the kids have at it!

For some super awesome beach ball fun, you could try these Emoji Beach Balls by Emochies! They come in both 18" and 12" sizes, so you can pick the perfect size for you and your kids. The 18" size comes in a pack of 6 balls, and the 12" size comes in a pack of 12 balls. One great thing about having beach balls is they take up little space when not inflated. You can easily store them and then air them up when you're ready to have fun. No need to worry over where to find a pump either, because as a bonus, the air pump comes with the balls! These emoji beach balls are made of excellent quality materials, so they will last, which means more hours of fun for you and your kiddos!

When I was a kid, we used to get in the hallway and play what we called "Keep Away," but I'm pretty sure the game is actually called "Monkey in the Middle." We would toss the ball back and forth, keeping it away from the person in the middle. When the person in the middle would catch the ball, they would trade places with the person who lost it to them. These emoji beach balls are perfect for playing this game indoors. No-one will get hurt, and your things will all stay in one piece.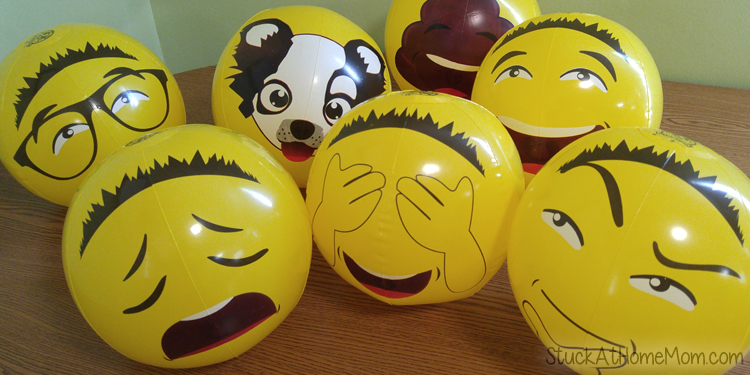 The emoji faces are so fun for kids, so they will love playing with them in any setting. They are perfect for getting in some good quality time, and you will have a blast!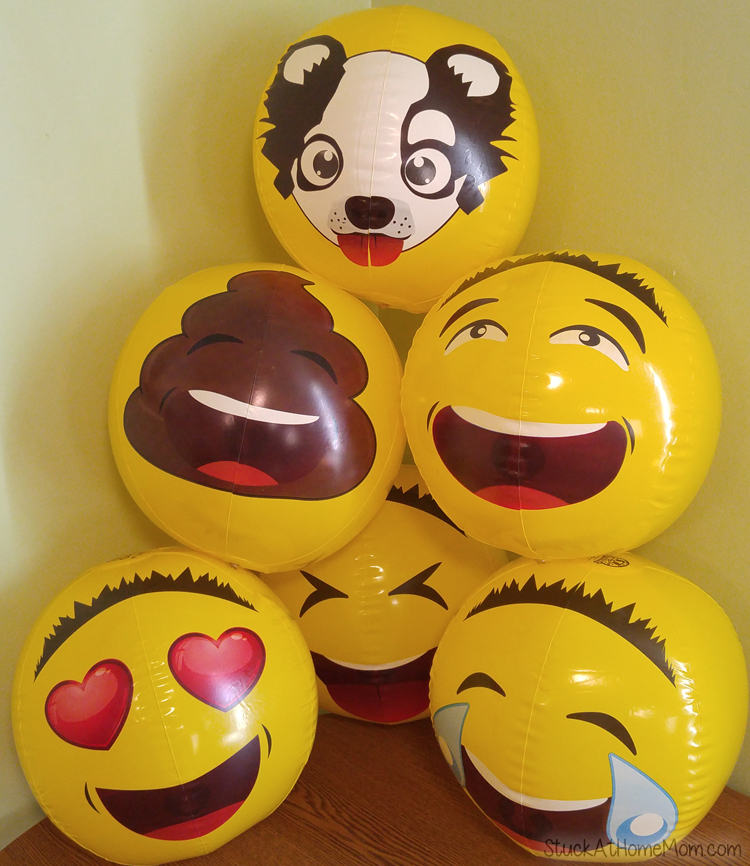 Elements used to create Featured image Artwork provided by
Created by Jill
.