Zymbol Giveaway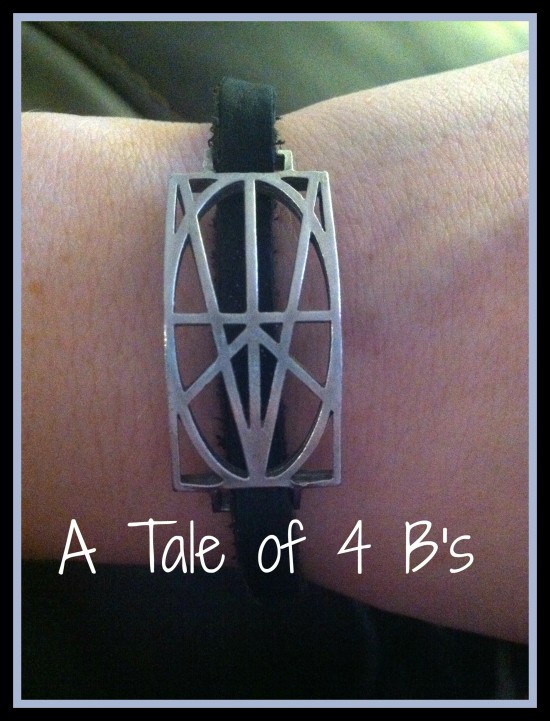 StuckAtHomeMom.com is proud to bring you the Fabulous Zymbol Giveaway hosted by A Tale of 4 B's and sponsored by Meridane Designs
About Zymbol
"Zymbol came about when Sally Short was doodling and wrote the phrase, "love is all u need" and a peace symbol, layering the letters and the symbol on top of each other. She sent the design out to be cast as a pendant, as a representation of love and peace. Then one day, her son and daughter saw the pendant laying on its side and the letter K popped out at them. This motivated them to sit down as a family and see what else they could uncover. They found every single letter and every number hidden inside the original symbol. The family decided to create jewelry pieces and named it Zymbol because it includes every letter from A to Z." (from our review)
Read the full review and learn more about this beautiful company!
The folks over at Zymbol are thoughtful enough to be offering one of my wonderful fans their choice of one of the following gorgeous pieces:
* Large pewter pendant
* Small pewter pendant
* Wood pendant
* Acrylic pendant (any color)
* Leather wrap bracelet
* Wrap and tuck bracelet
 
Enter in the Rafflecopter below. This giveaway is open to U.S. residents age 18 and over. One entrant per household. Winner will be notified via email and will have 48 hours to respond before a new winner is selected. Thanks for participating and good luck!
 
Much thanks to A Tale of 4 B's for sharing this great giveaway with my followers and readers. After entering this great giveaway, don't forget to check out my other sponsored giveaways giveaways.
 
a Rafflecopter giveaway

 

Elements used to create Featured image Artwork provided by
Created by Jill
.