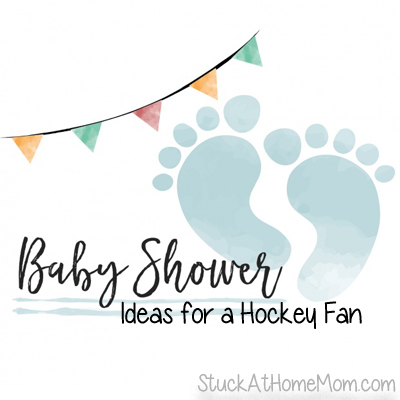 Four Baby Shower Ideas for a Hockey Fan

Hosting a baby shower for a friend who loves hockey gives you the chance to let your creativity run wild. She may have a favorite team or perhaps she likes the sport in general. Either way, get ready to have some fun. Look at a few ideas for planning a baby shower for a mom-to-be who adores hockey.
Décor
Whether you host the party in your home or in a rented room at a restaurant, there are plenty of options for décor with a hockey-theme. You could find some posters of famous hockey players through history and hang them on the wall. Paper plates, cups and napkins bearing the logo of her favorite team add to the tone of the party. Hang streamers in her team's colors all around the room. She will be overwhelmed by the fun décor the moment she walks into the room.
Refreshments
A cake decorated with an ice rink and hockey players in the middle of a game can be the star of your refreshments table. Make some appetizers including pigs-in-a-blanket, meatballs, cheese squares and more. Poke a tiny toothpick shaped like a hockey stick through each of the appetizers to make them easy to snack on. Get a bowl shaped like an ice rink for your punch and label each item on your table with a funny hockey-related name. You can use your computer and printer to create the labels.
Gifts
This mom-to-be will be grateful for gifts that reflect her love of the sport. One idea for a gift is a miniature hockey stick to hang in the baby's nursery. Picture books about hockey would be a welcome addition to a nursery's bookshelf. NHL clothing is another option for a friend who wants her baby's fashion to mirror her interests.
Invitations
When it comes to invitations to your friend's baby shower, you could go with traditional or high-tech. You may purchase some paper invitations featuring hockey players and send them out to her friends and family. Or, you could print your own invitations and choose a different hockey image for each one. High-tech invitations are sent via email. After including all the pertinent information about the party, you could add some music signaling the beginning of a hockey game. A theme invitation gives guests an idea of what sorts of gifts they need to purchase for the mom-to-be.
Finally, your friend will appreciate your efforts as well as the thoughtfulness of all her guests. She will remember the baby shower and the wonderful time she had every time she looks at her beautiful gifts.
Elements used to create Featured image Artwork provided by
Created by Jill
.