Hints for Happy Hosts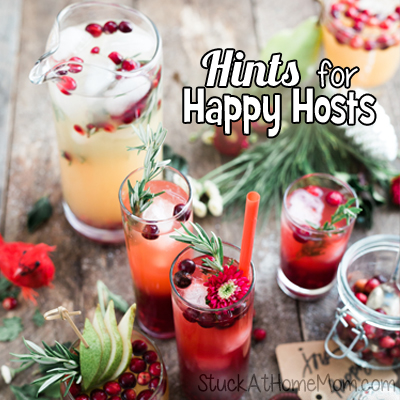 Imagine that you have been invited over to your friend's house for a fancy sit-down evening meal or to your neighbor's for a backyard barbecue. Perhaps you are even staying at a friend's lakeside cottage for the weekend. You show up and realize that all the other guests are handing the host or hostess a cute little bag or a bottle of wine. You are mortified, right? This handy guide will give you etiquette hints to prevent this sticky situation in the future and hints for hostess gifts that will keep you and your hosts happy.
What Not to Worry about
First of all, as with all other rules, there are numerous exceptions to the hostess gift. For example, if it is a casual or regular get-together with friends, a hostess gift is most likely not expected. In addition, the size and price of the gift are mostly inconsequential. While a longer stay in someone's home should elicit a pricier gift than a single evening's dinner party would, your budget should set the tone for how much you are willing to spend. Even if other guests bring larger gifts than you do, there is no reason to fret. As long as you brought something, you are successfully showing your appreciation.
Weekend Gift Options
While price is not key, you will want to aim for a slightly nicer gift for weekend hosts than you would for dinner hosts. After all, you are using a bedroom, bathroom and most likely being fed as well. Think of something special that your hosts can use long after you are gone. Some good ideas could include a gourmet food basket, such as one filled with fruit or chocolate from The Sweet Basket, a wicker basket holding two or three bottles of wine plus decorative glasses, a gift card to a restaurant or spa or even a spa basket holding robes and other comfort items for the bathroom.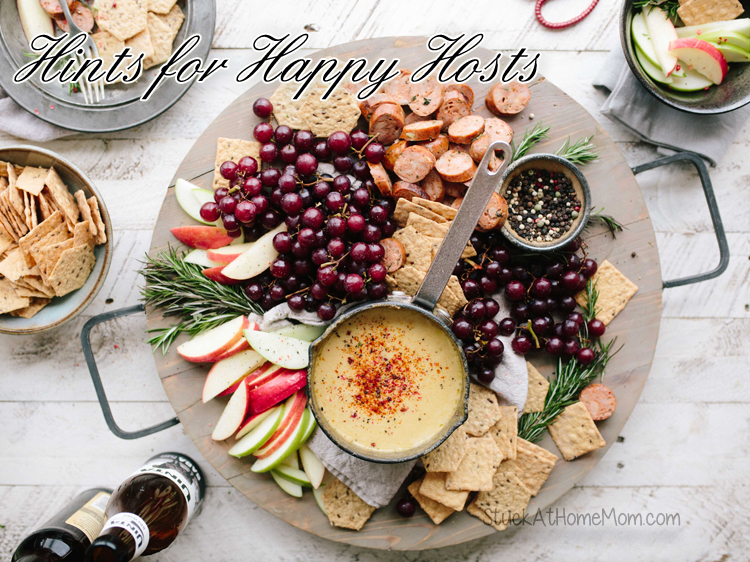 Dinner Party Options
For the dinner party hosts, you will not have to be quite so elaborate, but the gift should still reflect the host's personal tastes. In general, this most basic of hostess gifts should be something that the person could use in the course of entertaining even if it is not that night. Examples could include flavored oils, decorative candles, a tin of gourmet cookies, a wine decanter or a candy dish.
Housewarming Options
You may occasionally be invited to a housewarming party. While the gift you bring could be similar to one you would bring as a dinner party guest, it should also be something for the house, either decorative or useful. A picture frame, a set of coasters, embroidered dish towels or a cheeseboard with knives all fit the bill. If you know that the new homeowners have been swamped with moving, you may even want to consider a gift card to a restaurant or to a home goods store that will give them some extra time or money to buy new items for their home.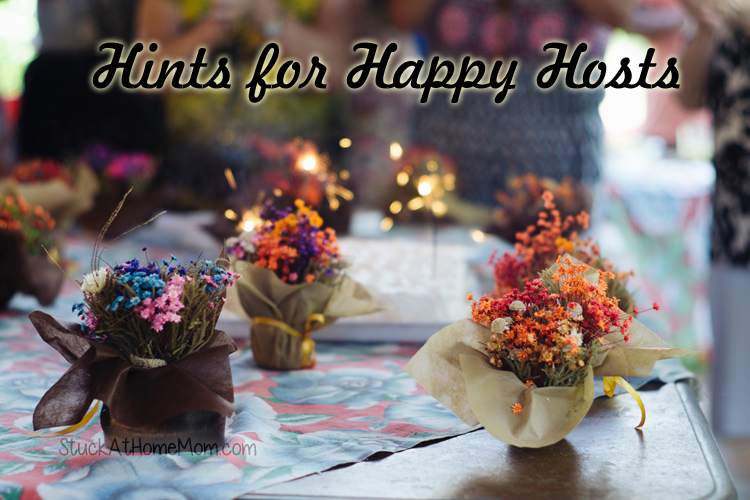 How to Give the Gift
When you arrive, try to hand your gift as unobtrusively as possible to your host. After all, you are not there to make a statement of how great your gift is but merely to express gratitude for hospitality. While it does not have to be wrapped, a little tissue paper and a bow can really make your gift pop. Should the host make use of your gift, such as wine or chocolates, during the evening, let him or her announce that you gave it instead of speaking up yourself.
With these hints you can avoid embarrassment at your next meal or party invitation. Whether you have a big or small budget, your kind gift will show your hosts how much you care and how appreciative you are of their gracious hospitality. By taking time to think about the age, interests and tastes of your hosts, you can give a gift that is thoughtful and useful yet unexpected. Moreover, while it may seem old-school, be sure to send off a hand-written thank you note to your hosts within a few days following your experience.
Elements used to create Featured image Artwork provided by
Created by Jill
.