FREE AMAZON GIFT CODE – Friday!

 
Yes you got it. Below is a FREE Amazon Gift Code.
Here's how the Game Works: Code can be redeemed only once by 1 person. Once the code is used by the first person the code is then invalid.
It's a race to see who can get the code into Amazon first.
Some times it takes 3 hours for the code to be redeemed because people assumed it has already been used.
Link to Amazon: http://www.amazon.com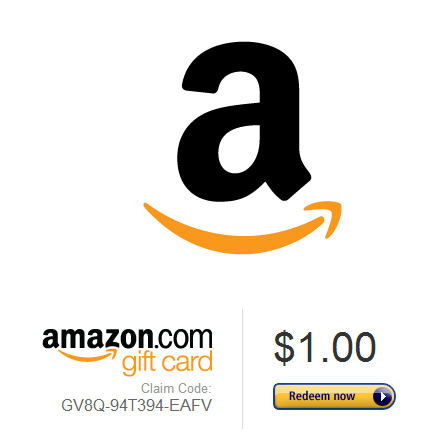 Elements used to create Featured image Artwork provided by
Created by Jill
.