With the popularity of the bed and breakfast on the rise, more and more people are converting a room in their walk-out basement, the loft over the garage or even a room inside their home into a luxury space to rent to guests. Many of the services that manage or advertise these rental rooms post ratings provided by guests. This can help those searching for a place to stay to find you, but it may also provide incentives for you to provide a top-notch room. This guide can help explain a few amenities that need to be considered in your preparations.
Sleeping Space
Rooms that provide a bit of flexibility in the sleeping arrangements are more likely to stay booked. Of course you will want a good bed – queen-sized is usually adequate. A pull out sofa for another guest or two is a bonus. Having an inflatable mattress available is helpful as well. Provide soft and luxurious bedding of good quality and have three to four sets available to allow for the extra bed and for laundry. A shelf with extra blankets and pillows is also a nice amenity.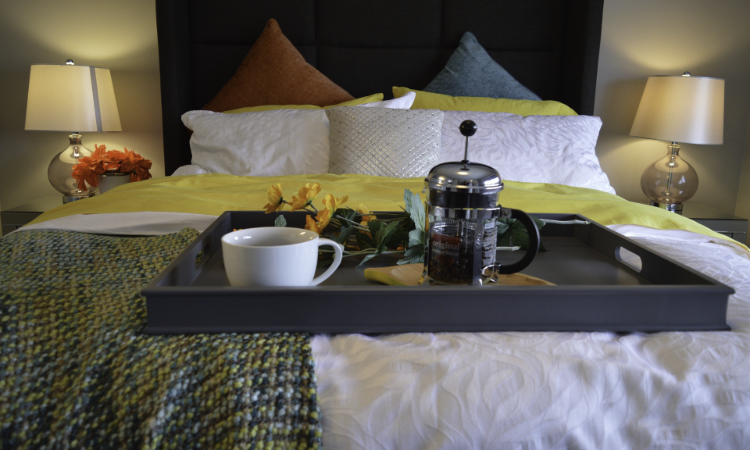 The Bath
Creating a nice bath is essential. No one wants to feel that they are bathing in someone else's dirt or using a broken toilet. Visiting a bathroom showroom Baton Rouge offers is very helpful in getting ideas. Install an ADA height toilet and a sturdy handicap rail nearby to make toileting easy even for someone with physical problems. For that same reason a walk in shower is a great idea, but if not make sure your tub also has a great shower. Invest in some good luxurious cotton bedding, quality towels, hand towels and wash cloths. They can be any color you like, but white lends a spa feel and allows you to use bleach to get them sparkling and germ free for your next guests.
To Feed or Not To Feed
What is a bed and breakfast without breakfast? You don't have to provide a cooked meal each day to fit the bill. Individual yogurts or juices, and a basket with assorted of pastries, granola bars, bananas, etc. works, but a hot cooked breakfast may boost your ratings. Make sure you clarify that aspect in any advertising you use.
Make sure you have Wi-Fi available for guest use, and provide a parking space. Once your room is clean and well fitted with all the comforts a guest could want, you are ready to join the ranks of the vacation rentals. If you have done a good job, word of mouth will be your greatest tool and you will have a popular bed and breakfast location right in your home.
Elements used to create Featured image Artwork provided by
Created by Jill
.