Your maid of honor should be the most special friend in your life. It could be a sister, a cousin, a sister in-law or a long-time best friend from school. Being your maid of honor is a wonderful gift in itself, but it's always lovely to give your maid of honor a special treasure to show your love and appreciation.
Here, we teamed up with Jessica, JJ's House designer and came out some ideas for the best gifts your maid of honor will love.
Dress and shoes
Instead of having your maid of honor wear a dress she most likely will never wear again, why not find her one she will love forever? If you're comfortable with a mismatched wedding party, why not tell your maid of honor that she can pick out her dream dress and dream shoes to match. Tell her not to worry about color, style or silhouette and find a dress she will love and cherish forever, the same with the shoes. This is an especially great gift for a maid of honor who is a fashion fanatic or someone who doesn't often treat themselves to fine garments.
Jewelry
Jewelry is classic, timeless gift everyone loves to receive. Think about the kind of jewelry your maid of honor loves to wear. Is she an earring type of girl? A necklace wearer? A bracelet fanatic? Then consider the types of colors and finishes she wears, i.e. gold, rose gold, silver or gemstones? To make it extra special, have it engraved with a simple message which sums up your special bond. Depending on her lifestyle and tastes, you could go for something simple and classy for everyday wear, or sparkling and extravagant to wear on a special night out.
Spa treatments
Perhaps you have a maid of honor who is extremely hardworking. She might be a professional, a busy mom, or both! Treat her to a weekend away at a luxurious spa, by herself or with the option of bringing a friend. She can be pampered and massaged, as well as getting an amazing sleep.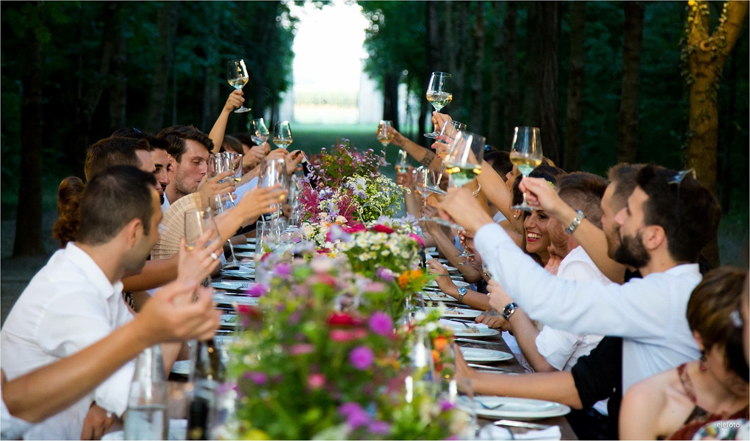 Art
If your maid of honor has a love for art, beauty and creativity, you could give her an amazing piece of original art as a token of your friendship. Start looking in galleries and online for an original painting within your budget. Have the piece framed and wrapped, ready to present to her on the morning of your special day. Art is an incredibly thoughtful gift which will grace the walls of your maid of honor's home for years and years to come, beautifying her home and reminding her of your strong bond.
Homeware
Perhaps your maid of honor is newly married herself, or perhaps she has moved into a new home. She might be a total interior-design lover with a penchant for stylish homeware to add flair to her space. Go on a hunt for unique homeware you know she will display proudly. It might be a venetian glass vase, an antique coffee table, a premium cotton bed linen set, or even a high-end kitchen appliance (if she's a keen home cook or baker). Her home will forever have a special reminder of your big day, and the love you both share.
Conclusion
There are no set rules when shopping wedding favors for your maid of honor. Use the knowledge you have of her to find her something you know she will adore. It might be a dainty piece of jewelry, a luxurious weekend away, a unique piece of homeware or even a special dress and shoes. Whatever you choose, make sure it communicates to your maid of honor just how much you appreciate her support on your special day.
Elements used to create Featured image Artwork provided by
Created by Jill
.