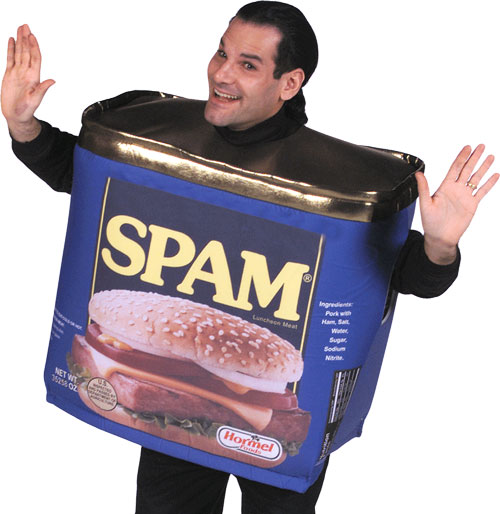 Eliminate Comment Spam
Maybe not eliminate spam all together, but this little trick has eliminated 99% of the 120+ comment spam I receive every day. Now real spam goes into my spam folder and the real comments don't.
I don't know about you, but I've run into more problems with plugins that assume it knows what spam is and don't! I've run giveaways where I've asked visitors to leave a comment only to find 50% of those comments in the spam folder.
Plugins don't think and plugin developers can only anticipate so many variables.
At first I thought if I just removed the URL from the comment area that would eliminate my problem. I have a PR 4 and everyone knows that leaving a comment on a PR 4 blog could help you gain a higher PR Score. (What everyone doesn't know is that PR scores is virtually useless, but I digress.)
Step1: I installed the Remove Comment Website/URL Box plugin. It's FREE from WordPress.
The problem with step 1 was that comment spam bots just put the links directly into the comments UGH!! Solution? Step 2!
Step 2: I went to Settings > Discussion
Down where it reads "Comment Blacklist" I put in 2 entries, one on each line:
href=
</a>
– probably only needed one, but I wanted to be super sure this worked.
Here is the thing. You can't just do step 2 because if you don't do step 1 and the visitor leaves a link in the URL portion of the comments their comment will be marked as spam.
At first was was a little worried that if anyone used an 'a' in a sentence it would be marked as spam, but so far that hasn't happened.
I still check my spam folder every few days to make sure real comments aren't getting misplaced, but so far no real comments have gone into the spam folder.
What I'd LOVE to see is a plugin where if a visitor puts a link into the comments it just doesn't save. No warning, no reason why. Since most comment spammers are bots it doesn't need to give a warning. And it would just confuse the heck out of a real person who is spamming. Until then this will do quite nicely!
Elements used to create Featured image Artwork provided by
Created by Jill
.