Bloominous
What an imaginative and fun way to add beauty to a table! I received the Country Charm Centerpiece from Bloominous and, at first, wondered, "what do I do with this". Then, after inspecting the instructions and the diagrams, I realized there was nothing to worry about. If you follow the enclosed material, you're guaranteed a lovely end product. Though I gifted the bouquet, the recipient's comments confirmed that Bloominous is worth the time and effort and, with some adaptations, you can give a unique and pretty gift or brighten all of the tables at a special event.
Upon opening the box, I was surprised at the amount and quality of the flowers. It actually looked like there would be TOO many to put in one arrangement. The flowers are also FRESH, as if you just picked them up at the farmer's market. They come wrapped in paper and the ends of the stems are in small tubes of water. This made them last a very long time upon completion. The colors absolutely POP and are so complementary to country decor. When complete, the result is a charming and natural look fit for a beautiful autumn centerpiece. When you see this you think of a country table at Thanksgiving.
Considering you receive several stems of roses in addition to the large, vibrant sunflowers, the value of this centerpiece is unbeatable. The yellow and red roses, make a striking contrast. The beauty of the completed bouquet really comes through because of the easy to follow instructions. With each step you build, layer upon layer, a palette of striking colors. The greenery included further offsets the pretty yellow and red stems.
It's amazing that this all came together with a pair of scissors, a "how to" card, and little imagination on my part. If you are creative, this could certainly be a great start to your own ideas, but it's perfect on its own. The true proof in the well-crafted centerpiece came from the words of the recipient, my mother-in-law. "Wow, oh wow, thanks for these gorgeous flowers. Anytime flowers come your way, I'm here!", she exclaimed. What better endorsement could Bloominous and I have received?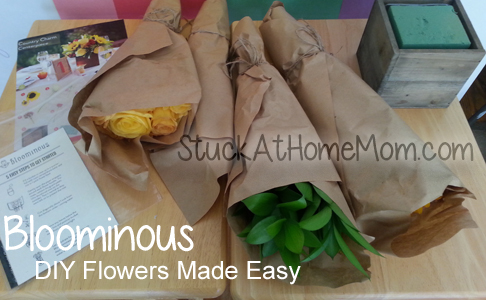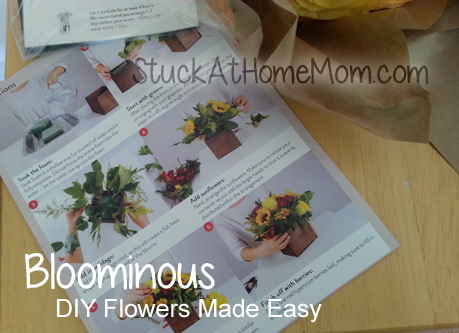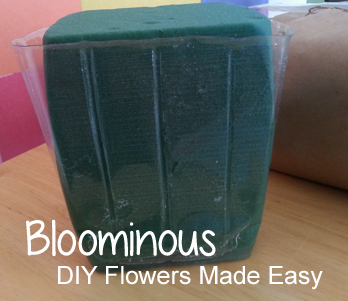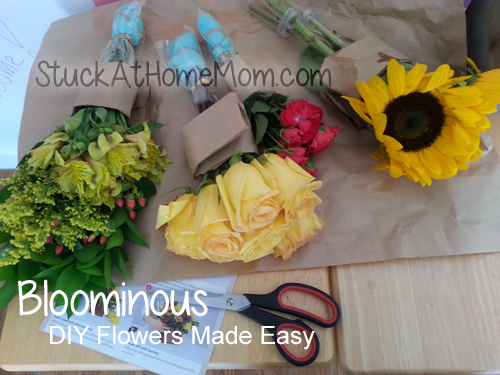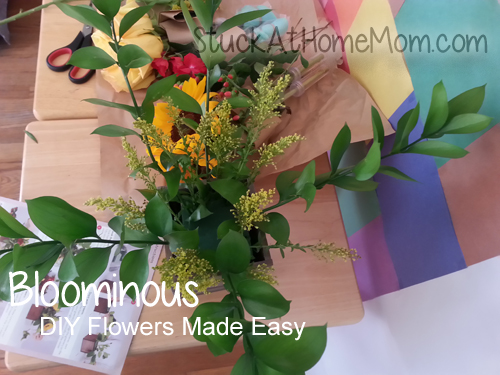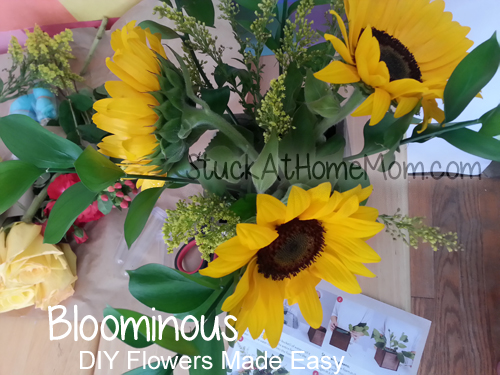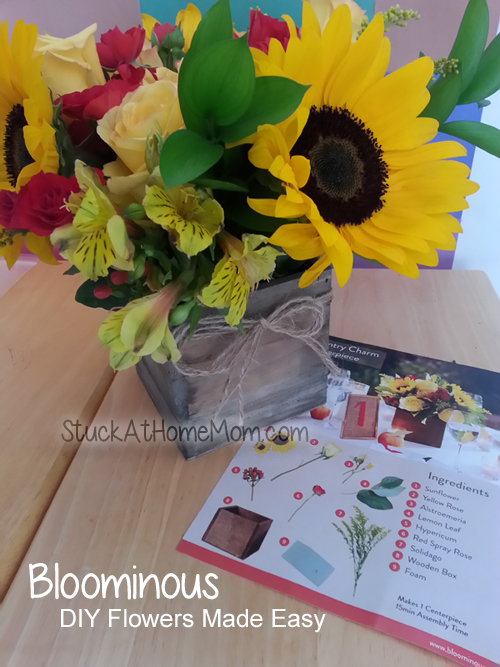 Elements used to create Featured image Artwork provided by
Created by Jill
.