Buying a home is one of the biggest purchases most people will make in their lives. Purchasing a home of your own not only gives you and your family a place to live, it can also provide you and your family with security and peace of mind, and act as the setting for important family milestones like birthdays, weddings and holidays. Buying a home is also an investment, and like any investment you make it's smart to do what you can to ensure that your home's value increases over time.
A home's value can increase when real estate prices in the area where it's located rise, but there are also investments you can make as a homeowner to make your home worth more to potential buyers and appraisers. See below for some ideas for investing in your home to increase its value.
Give Your Home's Exterior a Makeover
When your home looks cared for on the outside, it shows potential buyers that you care about the property as soon as they pull into the driveway. Attractive landscaping and a healthy lawn let potential buyers know that the level of attention they see on the outside will most likely be reflected in the home's interior.
Hardscaping — Replacing a cracked walkway or aging outdoor patio can give your home a whole new upscale look on the outside. Most hardscaping projects can be completed in a week or two, and a wide variety of materials are available, from natural stone to manufactured bricks and textured concrete.
Gutters — Updating your home's gutter system not only provides protection from water damage, it can also make your home appear more attractive. Gutters are also available in a variety of materials, including vinyl, copper and steel. According to Summit Gutter Systems in Denver, Colorado, "During heavy rainfall, gutters prevent rainwater from flooding and destroying the landscape of your property. They also eliminate leaves and dirt, which may clog the roof or chimney. Apart from this, gutter systems add value to properties."
Landscaping — Beautiful landscaping can go a long way when it comes to increasing your home's value. Flowering trees and shrubs, a manicured lawn and well-placed flowerbeds are always a good investment. And even if you aren't planning to sell your home or have it appraised, attractive landscaping can make living in your home more enjoyable and improve the overall look of your neighborhood.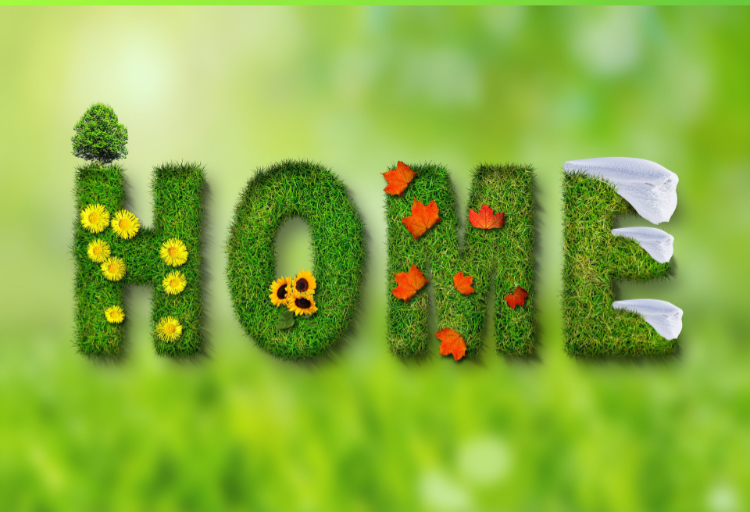 Brighten Up Your Interior
Dark wall colors and heavy window treatments can make any home look dreary and uninviting, especially in rooms that don't get a lot of natural light. Dark interiors can also create the illusion that a home is not clean. Repainting rooms with lighter paint colors and replacing light-blocking window treatments and aging blinds with light-filtering curtains and shades is a relatively inexpensive way to add value to your home and increase buyers' interest in the property. Replacing dark carpets with lighter ones or, better yet, with hardwood or other flooring, can also help lighten up your interior.
Remove and Replace Dated Décor
If your home still has wooden paneling from the 1960s or a kitchen that's 1970s avocado green, you might want to think about updating your décor. Features like popcorn ceilings, outdated bathroom tile, and dated wallpaper can decrease a home's value. When you update your décor you will also get the added bonus of having a fresh new living space.
Consider a Kitchen Upgrade
Although they can be expensive and time consuming, kitchen makeovers can add more value to a home than almost any other improvement. If your kitchen has seen better days, a renovation will not only add value to your home, it will also improve the quality of your everyday life, making daily tasks like cooking easier, and providing you and your family with a pleasant space for entertaining, dining and relaxing.
If you can't afford or don't want to renovate your entire kitchen, you could also consider replacing aging appliances or updating outdated flooring to give the look of your kitchen a boost.
Make Your Home More Energy Efficient
Improvements that make your home more energy efficient add value to your home because they help save money on utility costs. Replacing aging windows and doors with more energy efficient ones, adding insulation to your attic or walls, and updating your heating and cooling systems can both add to your home's overall value and save you money in the long run. You'll also have the satisfaction of knowing that you're doing your part to help the environment.  Make net zero building a goal and save for many years in the future.
Elements used to create Featured image Artwork provided by
Created by Jill
.