[ad#linkaboveadsense]
[ad#468x15brownletters]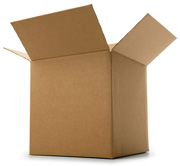 Another favorite.
Go Baby
One of our favorite drop shippers. Go Baby sells practical baby items at wonderful wholesaler prices.
Baby Gifts come in all shapes and sizes and at GoToBaby we try to provide unique baby gift selections whether your purchase is for yourself, a family member, client or good friend. All of our unique baby gifts, baby gift baskets, and personalized baby gifts are the highest quality and are sure to put a smile on the recipients face. Our selections make excellent Baby Shower Gifts, newborn and first birthday gifts! GoToBaby is constantly updating its assortment to bring you fun and exciting baby gift ideas. We ship from several locations in addition to our store location in New York City on 57th st. so you should be pleasantly surprised with our quick shipping and delivery.
Elements used to create Featured image Artwork provided by
Created by Jill
.