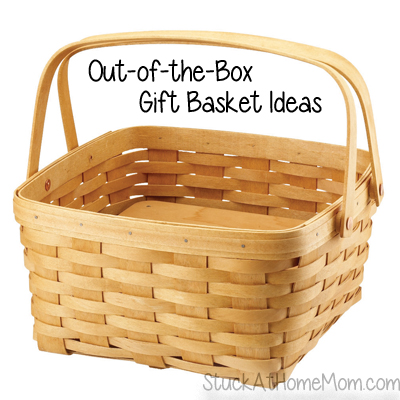 From yummy nut gift baskets around the winter holidays to custom-made baskets for baby or wedding showers, gift baskets are some of the most versatile presents to give. They can be tailored to any occasion, season or personal taste, and they're often very affordable. That's especially true if you make them yourself or enhance a pre-made basket with a few additions of your own.
A Gift "Basket" Doesn't Necessarily Have to Be a Basket
Although people love baskets, and they can be re-purposed for many uses around the home, how about filling an item that will really get some good use with gifts that fit the purpose. If you're creating a food gift, how about packing it into a picnic basket that also contains a flannel blanket, cloth napkins, plates and utensils? A mover lover's gift pack can be presented in a large serving bowl for popcorn, or you can use a decorative planter to house a gardening gift. Use your imagination and think of the perfect container for the items inside.
Consider the Recipient
There are no hard and fast rules for gift baskets. Anything that will fit in a container and isn't extremely fragile is fair game. Look for one-of-a-kind items like an out-of-print book or film, art or gardening supplies or things someone might need and not think to buy for themselves when moving into a new home. You can even make a self-care basket for a sick friend that's filled with cough and cold remedies, tissues and a funny book or two, and pack it in a reusable first-aid kit.
Presentation Will Tie it All Together
Some of us are all thumbs when it comes to tying bows or making things pretty. Luckily, it isn't that difficult to give your gift a professional presentation. You can find almost everything you need at your local party supply or sundry store.
First, you'll need some sort of base to make your gifts stand out, You can use cotton batting or tissue. Shrink wrap is inexpensive to buy, and it comes in a variety of colors. It can be activated with a hair dryer. Top it all off with a lovely bow or ribbon.
There are many companies that specialize in bespoke gift baskets that cater to everyone from movie lovers to home bakers. If you don't have the time to put something together yourself, you can always turn to a professional. Many offer delivery, so they're ideal for friends or family members who live far away.
Elements used to create Featured image Artwork provided by
Created by Jill
.