Fall is a time for getting back to school and work routines. Days are suddenly more structured and productivity is the main goal. It is good to return to constructive habits, but it can get boring very quickly. Add some spice to your days by planning a quick fall trip. Plan ahead, compare travel and lodging expenses, then choose an interesting location that has something for everyone.
For All
The main reason for a family getaway is to spend time together so start with a family tour. Most large or mid-size cities offer cycling, walking, bus, or Segway tours that will give you an overview of the area and allow you to discover some places you want to see in-depth later. If you're around water, you can likely rent kayaks, see wildlife and maybe splurge on a sunset cruise in Tulum.
For Him
Obviously you know best what your husband is interested in. Whether it be golf, fishing or attending a professional sports match, the key here is to arrange it all before you go. Book tee times in Pensacola at a premier golf course, reserve a fishing charter or secure tickets on the 50-yardline—just be sure you do it ahead of time so your husband can't say no due to the expense. It can be hard to justify such a pricey extravagance but if the activity is already paid for he will let loose and enjoy, then leave the vacation with no regrets.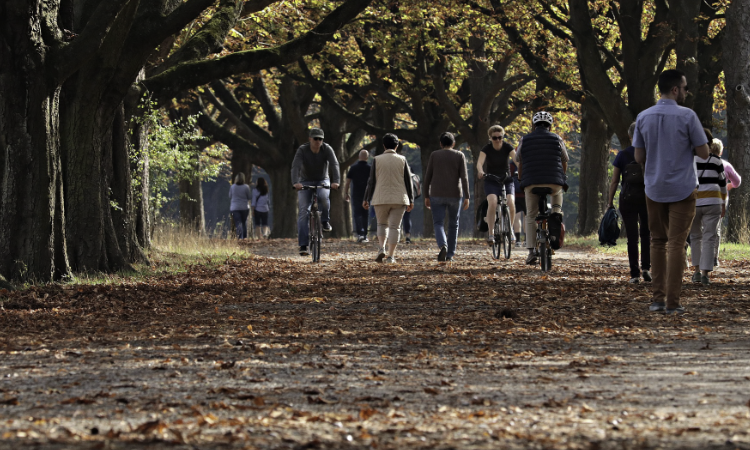 For You
The key to maximizing your enjoyment of the trip is making time for yourself. Many women—mothers especially—prioritize others over themselves. That's fine for most days, but not on vacation. Be sure to book at least one activity that's all about you. It can be an experience you know you will love or a new venture you have always dreamed of trying; use your imagination and stretch yourself. Look into wine tasting, spa treatments, brewery tours or sky-diving lessons. The real point here is to acknowledge that your interests matter as much as anyone else's. Because they do.
For the Kids
Finding something fun for the kids is often as easy as staying at a hotel with a pool or being within walking distance to the beach. Arcades, amusement parks and play centers are other obvious choices. Fortunately, the key for kids is simple: just go. Family vacations of any kind have myriad benefits for children, including emotional bonding and cognitive development. When you are on vacation, always know where your kids are with a personal GPS tracker if they go outside. They may whine at long drives or stifling plane rides but if you emphasize the fun, any getaway you plan will become a treasured memory for the whole family.
Elements used to create Featured image Artwork provided by
Created by Jill
.