You purchased your home several years ago. At the time, you were single or newly married. The house worked. It had the right amount of space, the aesthetics were ideal, and you really thought you'd be here for the rest of your life. But as time went on you started a family, and now, you're not so sure if your home is fitting anymore.
But your house is so important to you. You've had so many good times there, created so many memories, your children were born there, and you've even grown close with members of the community. Do you stay and try to figure things out or have you really outgrown your home? Below are some clear signs you need to consider other options:
Too Much Clutter – No matter how much you purge, trash, and donate there still seems to be no room to put all of your things.

More Kids Than Rooms – While children can share rooms when they're smaller, as they get older they require a certain level of privacy – especially if you have children of the opposite sex. If you have 4 kids all sharing a room, eventually, this will become an issue.

Additional Family – Has your aging parents, aunt, uncle, or cousins moved in with you recently and it's taking up your space? Perhaps you're expecting a newborn and have no idea where they'll sleep. If so, this is a sign you've outgrown your family home.

Too Much Room – On the opposite side of things you could have outgrown your family home if there is too much room. If your kids are grown or in college and don't come home much, you've got all this space and nothing to do with it. In this case, it would be best to downsize.

No Place to Work – Do you work from home but have no designated area for your office? Perhaps your computer is crammed in the corner of the dining room or you have to use a TV stand and operate in the living room. While this could work for a while, it's kind of hard to get things done with so many distractions around you. And, if you're operating a business out of your home, chances are your clients don't want to come to your dining room table to talk.

No Room for Entertainment – Do you wish you could host family events more often but can't because there's no space or you're embarrassed by all the clutter in your home? If so, you may have outgrown your house.

Personal Preference – Outgrowing your house doesn't always have to contribute to the size. Your preferences simply could have changed. Maybe you were fine with a ranch style house but now you'd prefer a two-story home. Or, maybe the city was an ideal location but now that you have kids you'd prefer to be in the suburbs.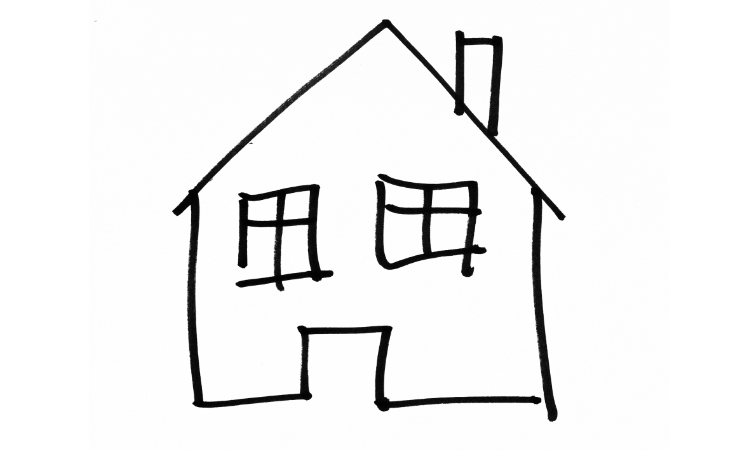 What To Do About It?
So, you realize you've outgrown your home. What are you going to do about it? There are a few options you can consider like these listed below:
Build a Dream Home – If you have the means to do so, the best option would be to build a new house for you and your family. You can look at Monster house plans and create a home fit for all of your needs. Whether you need a sizeable yard for your pets, multiple rooms for your children, more than one bathroom, a finished basement, or office space, you can design the home that is best for you.

Buy a Home – If you can't afford to build a home you can always hire a real estate agent and start looking for houses for sale within your price range with as many of the items on your wish list as possible. Once you have an ideal house in mind, it is worth thinking about mortgage calculation, pre-approvals, etc. Or, you can also read through homesbyspencerhsu.com for gaining more information that helps in the seamless buying process.

Renovate – The final option would be to stay in your family home and pay for extensive renovations. You can have a room or two added on to your house to make more space, have walls knocked down to create an open-concept floor plan, or work with contractors to make smaller rooms larger.
Life has a way of twisting and turning in ways you wouldn't imagine or plan for. You have more children than you planned, you get a pet for the kids, a family member needs your support, you switch jobs, you get a divorce, the kids move on… etc. When this happens, essentially you have to adjust. If that means building a new home, buying an existing home, or renovating to make you and your family comfortable again, then go with the choice that is best suited for you.
Elements used to create Featured image Artwork provided by
Created by Jill
.