Whether you're planning a party for your child, your spouse or yourself, it's important to make sure you have every detail taken care of ahead of time. The last thing you want to be doing is running errands on your loved one's special day. It's easier to pick out the perfect decorations, party activities and cake when you throw a themed party. These themes are easy to pull off and will make your party full of memories that will last a lifetime.
Throw a High School Themed Party
It doesn't matter if the birthday boy or girl is in high school, hasn't entered high school yet or already graduated. You can still have a lot of fun with this theme. You can encourage guests to dress up like stereotypical cliques like jocks, artists or nerds. You can even tell guests to dress up like it's prom and hire a DJ to start up a dance floor. You can give superlative awards to each of your guests similar to the ones found in yearbooks like "Most Likely to Be president," "Best Couple" and "Most Hilarious" Have guests fill out a "pop quiz" with questions about the birthday guests. Whoever gets the highest score gets a prize.
Dive Under the Sea
If you're throwing a summer birthday, it is the perfect season for a tropical beach themed party. Decorate your backyard with fish, surfboards and sand. Tell your guests to bring their bathing suits so they can swim like their favorite mermaids and sharks. Brainstorm plenty of pool party games like sharks and minnows, Marco Polo and tutti frutti. Serve shrimp kebab, calamari, lobster and other seafood delicacies. Bake a pirate ship, seahorse or dolphin shaped cake. Hire a mermaid entertainer to great guests.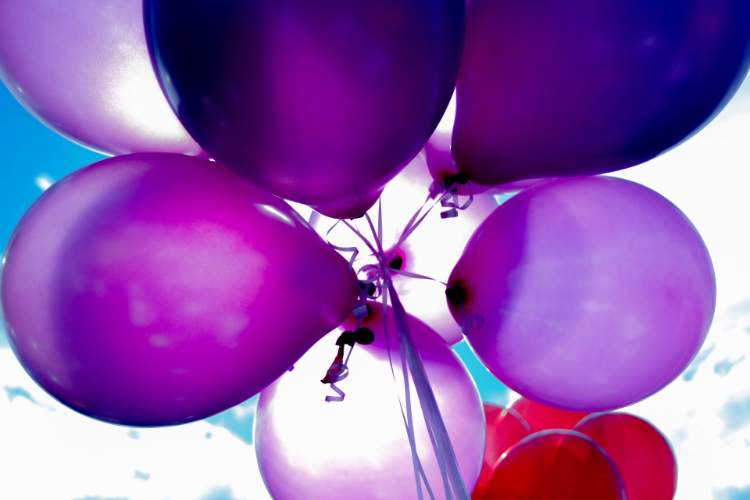 Shine At a Hollywood Party
If the birthday girl or boy loves being the center of attention, throw them a Hollywood party. Hire a limo to bring them to the party. Set up a red carpet for their entrance. You can also hire photographers or set up a photo booth so that guests can have their paparazzi moments. Invite guests to dress up as famous actors, singers or celebrities. Hire celebrity impersonators to create a true VIP party vibe. Create a station where guests can make their own Hollywood Walk of Fame stars.
Walk Down Candy Cane Lane
No matter how old you or your loved one might be turning, you can never outgrow your sweet tooth. If you find yourself constantly craving candy and all things sugary, throw a Candyland party. Sweeten up the room with lollipops, candy canes and cotton candy decorations. Set up a sundae making station where guests scoop their own ice cream and pick their favorite candy toppings to put on top. Fill up a piñata with your favorite candy and have them take turns trying to break it open. Fill up goodie bags with your guests' favorite candy so they can satisfy their sweet tooth for days after your party.
Whichever theme you choose to go with, it's important to remember the most important thing about birthday gatherings. It is a chance for friends and family to get together and celebrate good times.
Elements used to create Featured image Artwork provided by
Created by Jill
.