Here we go again. It's April. It's time to clean out the basement, the kids rooms, the cabinets.
I find myself trying to conjure a neurological disorder – just a slight case of OCD would be nice. I'd take just an O, I don't even need the C or the D. *sigh*
Can one WILL a case of obsessive cleaning?
The Commercial Cleaning isn't so bad – honestly if it's a sunny day that's all I need to get right into cleaning. Maybe because the bright light brings out the dirt, but my problem is allergies!
Allergies are the worst when cleaning anything. One minute your hauling out every art project your child has brought home in the past year and the next thing your sneezing, nose is leaking, eyes are watering, head is pounding – basically your day is over. Sure you keep pushing through but how much gets accomplished by a water blind, drippy, sneezy woman? Not Much!
I think my next investment is going to be a Miele Vacuum Cleaner. They have that HEPA filter technology so the dust doesn't recirculate. The literature reads that it traps 99.99% of all particles! Maybe I can run the thing over our chalk board to control dust lol
Some things got to give, I can't keep using my allergies as an excuse.
In light of the allergy season, causing a short delay in the implementation of her theme, my friend Trisha from The Night Owl Mama is offering up a $50 Visa Gift Card Giveaway from ZOODZY!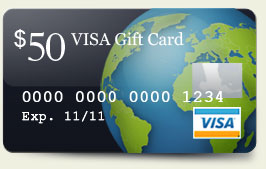 ~ * ~ * ~ GIVEAWAY ~ * ~ * ~
WIN IT: 10 bloggers have teamed up to promote and awesome $50 Visa Gift Card Giveaway
To enter simply login to the Rafflecopter with your Facebook I.D or email address Follow the rules and get entered to win
The winners entries will all be verified so be sure your following the rules. Thanks for taking the time to enter
Elements used to create Featured image Artwork provided by
Created by Jill
.