—————————————————-
2015 – 52 Week Money Challenge PDF
Download printable
The 52 Week Money Challenge – week 18
Download the 2014 – 52 Week Money Challenge Chart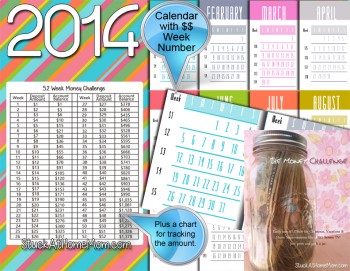 52 week money challenge 2014 PDF
[wpdm_file id=16]
52 week money challenge 2014
[wpdm_file id=15]
If you feel like I'm repeating myself – You're not the only one! lol
Who would have thought Anyone especially ME would make it to week 18! I can't think of anything more to say – it's money in a jar and we're saving it!
Ok this is week 18 so stick $18 in the jar and you should have $171.00 total – Wow Really WOW!
If you haven't started yet make this you're week one! It's never to late to start. Click the image on the left and printout the chart. Grab a jar and you're on your way.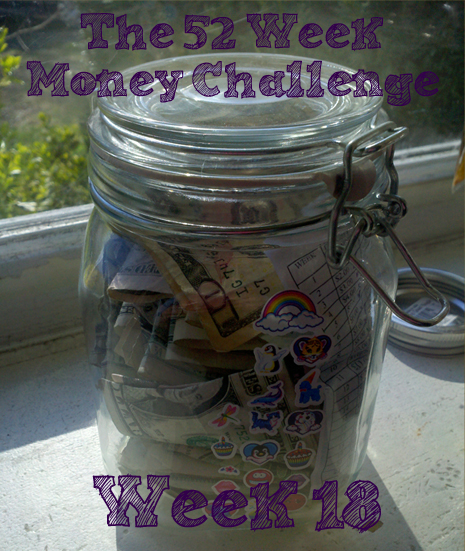 Elements used to create Featured image Artwork provided by
Created by Jill
.