—————————————————-
2015 – 52 Week Money Challenge PDF
Download printable
The 52 Week Money Challenge – Week 22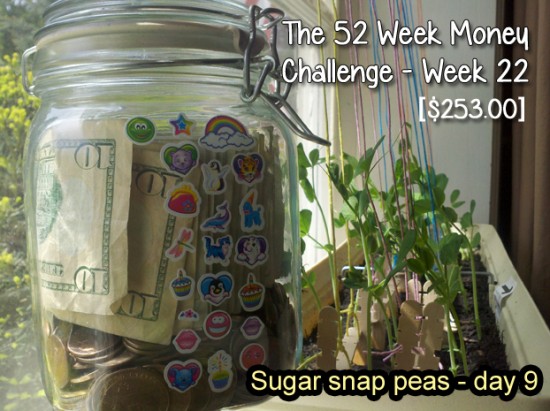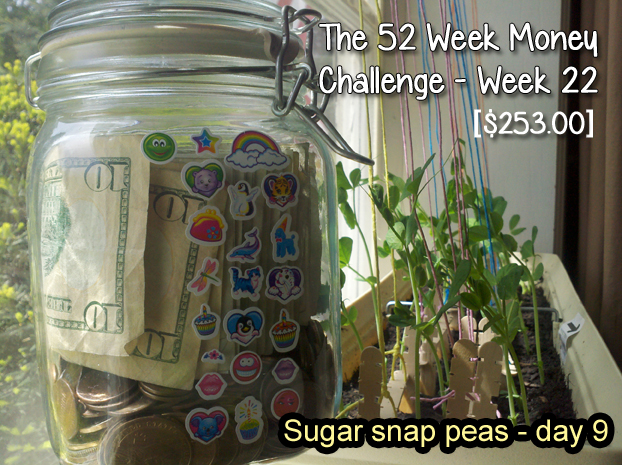 This 52 Week Money Challenge post is going to be one short post.
Either GoDaddy or the entire internet has decided to take a flying leap – nothing seems to work and to top it off I'm having some kind of freaky cartoon type allergy attack. I was fine all day, went to the market quick and between the house and the end of the street I became an allergy basket case. I can't stop sneezing or blowing my nose – sometimes both at the same time. I've already had to stop twice and I haven't even finished a paragraph!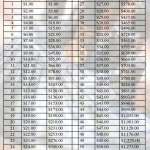 OK, so I think we're at week 22, but since I can not longer see, you'll have to read the chart for me.
Luckily I created the image earlier today so that should be correct.
$22 bucks into the jar, that should bring us up to $253.00! When did that happen? Remember when we were at 3 whole bucks?
If you haven't started yet, it's never to late to start – you can make this your week one!
I'll type more when I can actually see the monitor. 52 Week Money Challenge chart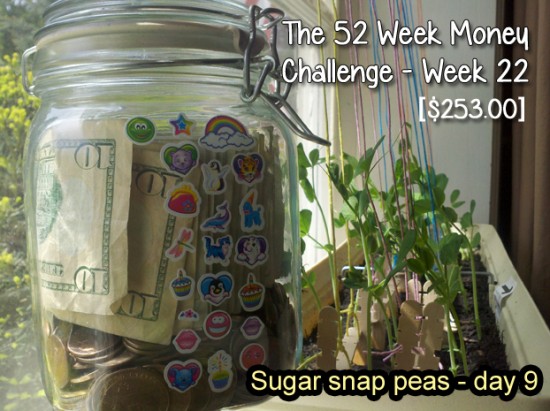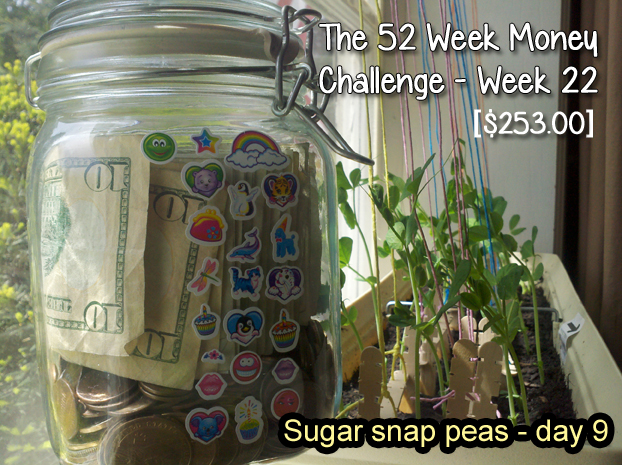 Elements used to create Featured image Artwork provided by
Created by Jill
.