—————————————————-
2015 – 52 Week Money Challenge PDF
Download printable
The 52 Week Money Challenge – Week 29 #52weekmoneychallenge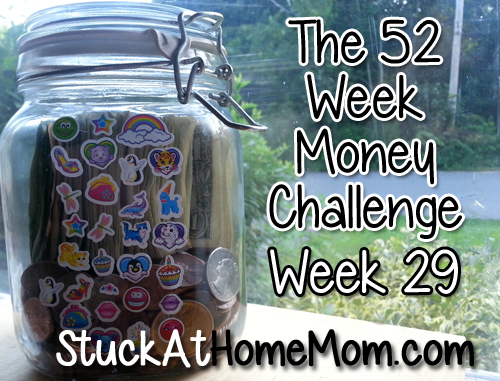 I think the 52 week challenge may be driving me crazy, I now have a twitch in my right eye.
It's week 29 – that means 29 bucks in to the jar and that brings us to a grand total of $435.00
As usual, you can make this your week 1 – just Download and Print out the 52 Week Money Challenge chart, grab a jar and get started!
Download the 2014 – 52 Week Money Challenge Chart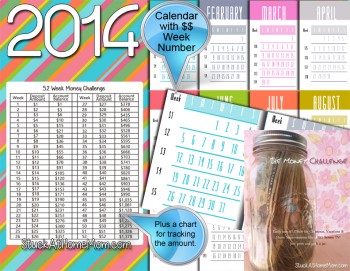 52 week money challenge 2014 PDF
[wpdm_file id=16]
52 week money challenge 2014
[wpdm_file id=15]
According to SEO rules a post should have 300+ words – that's not possible with this post, but unless I start quoting poetry!
I do have a gas card giveaway going on here >>> Fans, Friends & Followers $25 Gas Card Giveaway
…….. and the that's about it. OK, here goes the poetry!
Early one morning
Late last night
Two dead boys
Got up to fight
Back to back
They faced each other
Drew out their swords
And shot each other
A deaf policeman
Heard the noise
And came and shot
The two dead boys
As I was walking by
A bird dropped whitewash in my eye
I did not laugh, I did not cry
I just thanked God
That cows don't fly
ok, I'm at 207 words that's going to have to do for now.
Have a great week everyone ….
Elements used to create Featured image Artwork provided by
Created by Jill
.