—————————————————-
2015 – 52 Week Money Challenge PDF
Download printable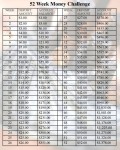 I'm running out of stuff to write about the jar of money!
I mean it's week 7, we have $28, 7 stickers, unless the thing starts generating cash on it's own I've pretty much run out of anything to say about it.
It's a jar with cash in it. $7 more dollars than last week, $8 fewer dollars than next week.
I did correct the Money Challenge sheet. I was told one or 2 of the cash amounts are off. I only found one that was wrong.
But I didn't create the thing, it was someone else, I just stole it like everyone else. lol
Ok, printout to the right, image of my jar below.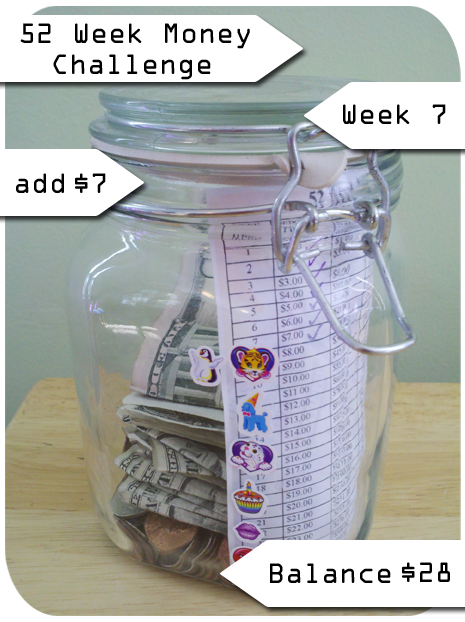 Elements used to create Featured image Artwork provided by
Created by Jill
.