—————————————————-
2015 – 52 Week Money Challenge PDF
Download printable
the Money Challenge week 34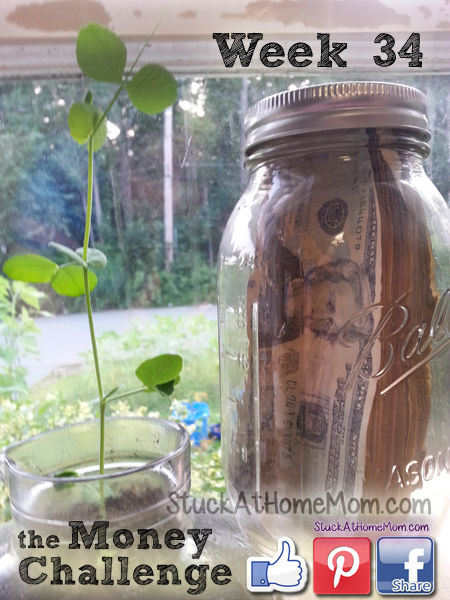 Drum roll please! It's the 52 Week Money Challenge week 34 – rim shot – maybe not
 
I suddenly hear Muppets "This is what we call the Money Challenge show!" I should make this a podcast – yeah no.
Being that is week 34 we need to put $34 into our jar which brings us to a grand total of $595.00
I can't believe I have just under $600.00 sitting in a jar – it seems slightly nuts when I say it out loud, but this is the fastest and easiest way I've ever saved money. I've had 3 jars which have been photographed with multiple vegetable plants in and outside of my house and we still have quite a few weeks left.
Carmen from Mexico sent me an image of her weekly deposit – she also told me something I didn't know: 13 pesos is worth one dollar.
Thank you Carmen!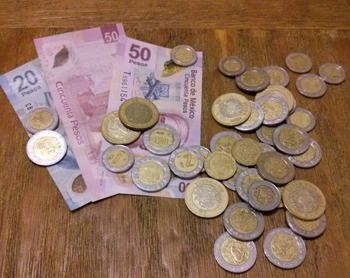 Hey, send me a picture of your money jar [and a link to your blog if you like] and I'll post it in the weekly challenge post.
Until next week Peeps – Keep saving!
Download the 2014 – 52 Week Money Challenge Chart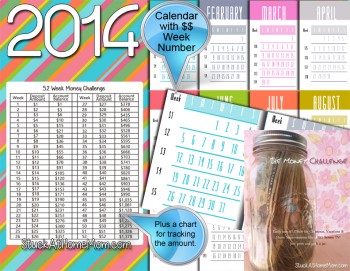 52 week money challenge 2014 PDF
[wpdm_file id=16]
52 week money challenge 2014
[wpdm_file id=15]
Elements used to create Featured image Artwork provided by
Created by Jill
.