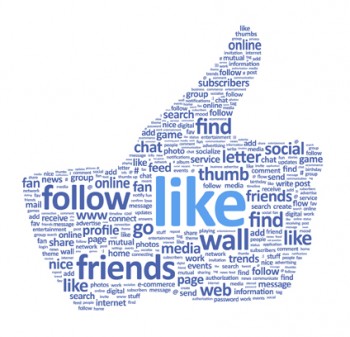 As I sit here writing I've realized that if I never see FaceBook again it would be to soon.
Today I scheduled 15 images to be posted at various times between today and tomorrow on my FaceBook Fan Page.
I know that doesn't sound bad until you realize that FaceBook doesn't show your Fan Page to your followers any longer. Unless a follower has a reason to go to your Fan Page it may as well be none existent.
FaceBook was about catching up with old friends or finding out about new friends, but in social media marketing – FaceBook has one purpose, the name of the game is Engagement.
Engagement is everything. Which of course has become much more difficult since FaceBook is now hiding all the content on your Fan Page. This has forced many of us to use our profiles as Fan Pages, but since a profile is only allowed 5,000 friends it doesn't collect the same following.
How do you get engagement?
Buy it
No kidding. On Fiverr.com there is an entire industry dedicated to creating profiles for the purpose of commenting on FaceBook fan pages to enhance the engagement level.
Commenting Groups
Yup! We all need to look like we are getting as many comments as possible so we join groups, visit each others pages and leave comments. This gets our Fan Page posts seen by a large group of people.
Prayer
Unfortunately there are no patron saints of Social Media. Post and pray the least productive option.
Pay for it – possibly
FaceBook would like you to pay for your followers to see your blurbs on FaceBook. As if blogging didn't already cost enough FaceBook would like to add another bill to the stack. Those followers you worked so hard to get can see your content for the low introductory price of $5. $5 for 780 – 2,100 of your followers to see what they are following. Of course they will SEE your content, but they may not Engage! And if they don't engage with your Fan Page that money is lost.
Obviously there are other creative ways to get comments and engagement on FaceBook Fan Pages, but they all make FaceBook much less fun and more of a job.
I lean more toward FB Commenting Groups. There are only so many hours in the day and spending several of them reading and commenting on FaceBook Fan Page posts is a daunting task, but in must be done. Blogging is a job! Get to work!
Elements used to create Featured image Artwork provided by
Created by Jill
.