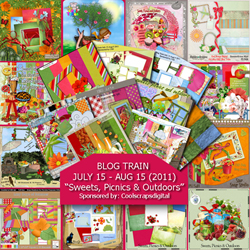 An email on Sunday morning from a scrapbooking sites informing me that there was a WONDERFUL Blog Train giving away a larger than life collection of elements and scrap accessories – I was excited, so I hopped on over to see this great package – all free.
It wasn't good! Several of the blogs Jumped the Tracks so to speak and when I warned the sponsor of the Blog Train, she was very upset that I would say anything about her perfect little give away. It was pretty meaningless to her that sites she was linking to and promoting were infectious.
Here are a few Rules incase you ever feel the need to run a Blog Train/Hop
RULE 1 – NO POP UPS
Pop Ups are for ignorant bloggers, don't do it!
I started down the blog tracks, anticipating great things only to be bombarded with popups and viruses on my 4th blog hop.
Murielle Scrapdigital BlogSpot: http://bymuriellescrapdigital.blogspot.com/2011/07/blog-train-july-15-august-15-2011.html#comment-form
Every time your mouse grazes her blog something pops up – you don't even have to click anything!
If you move the scroll wheel on your mouse you get a pop under – you close that only to return to the page to scroll down and get another one. And these popups/unders are can infect your computer.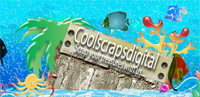 RULE 2 – Do NOT Infect Your Visitors!
You'd think it would be a given – if you want to build a blog – Don't infect your guests.
If you were to invite someone to your home, would you sneeze all over them? If you are trying to sell a product, do you blow your nose in your hand then shake theirs?
BOTH Murielle Scrapdigital BlogSpot: http://bymuriellescrapdigital.blogspot.com
Petite Marie Designs: http://petitemariedesigns.blogspot.com/
Have given it their best shot in infecting my laptop! Luckily I have AVG that caught the virus in time.
NOTHING BUT Pop Ups and Pop Unders – loaded with Viruses. Obviously they care very little about their guests. No one wanting to build a successful blog would allow Pop Ups let alone VIRUS infecting Pop Unders.
RULE 3 – NO 4Share or RapidShare or the Like!
If you want a serious business – ACT Like It.
Get hosting – it's under $4.00 a month! Upload downloads to your own site. Do NOT make people wait 500 plus seconds to download something you're giving away in order to get them to your blog.
The entire purpose of the give away is to get people to visit you and love you. DON'T Piss them off!
Making me wait for something you are giving me, isn't giving me anything but agitation.
I don't love you anymore, now I hate you. I hate having to wait. I hate that I'm not sure if you're worth it and if you're not worth it – I'm going to make a blog post and tell everyone I know that you're not worth it!
RULE 4 – Don't think about yourself!
It's not enough to give me something you have to make me want to stay!!
It's easy to say "Well, I gave them this great whatever, what do they want – it's free!"
Yes, we come for the free – but the POINT is to get people to LOVE YOUR BLOG! And stay awhile and subscribe. The FREE is called BATE!
Once you get them hooked you have to reel them in and keep them on the hook!
RULE 5 Take a Warning and a Hint
When I reported the viruses to the sponsoring blog "Cool Scraps Digital" (http://www.coolscrapsdigital.com/forum/showthread.php?p=29615#post29615)
I was told that I was a trouble maker. Yup! I warn her that 2 of the blogs on her little hop were attempting to infect visitors and she told me I was causing trouble.
Keep in mind that if she promotes this little hop and those sites infect someone's computer SHE – HERSELF can be held liable.
She could be sued for allowing it, but I'm the trouble maker.
Ok fine! You're Welcome!
Let me go down stairs real quick, turn on the kids PC, disable the anti-virus and run the blog train one more time – we could use a new computer!
Elements used to create Featured image Artwork provided by
Created by Jill
.