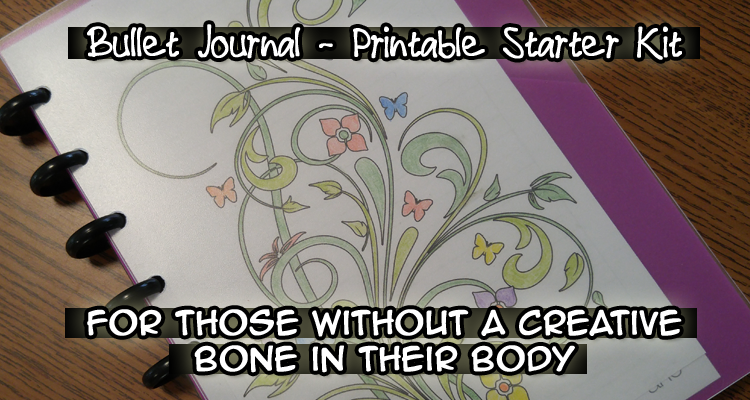 Bullet Journal – Printable Starter Kit
Even if you live under a rock you've heard of Bullet Journal craze!
It's where those with a Huge Amount of Creative Ability make unbelievably gorgeous journals which the rest of us don't quite understand.
There are videos, website, and entire sections in retail markets that are dedicated to Bullet Journals – and all the explanations tend to be more confusing than the last …. and there is still that issue of the creativity, which is lacking.
I don't have a huge amount of creative ability, but what I do have is basic knowledge of PhotoShop and an almost unlimited access to Scrapbook elements.
This allows me to do 2 things:
1. Create great printable pages.
2. Create printable elements that can be traced into a Bullet Journal.
OR and this is the easiest – Just printout and stick the pre-created page into your Bullet Journal using double sided tape!!
If you just want to print pre-created pages, I have you covered. And if you want to print out elements that you can put under a page and trace them into your bullet journal, I have you covered there also.
Bullet Journals need a few things.
1. A journal of course.
You can use a notebook, an old fancy binder or even a journal from the dollar store. It doesn't matter, just as long as it's something you like and are willing to carry around.
I purchased an ARC notebook from Staples. ARC notebooks are Whatever You Want Them to Be!!
I'm not kidding. You can also purchase custom spiral notebook, Which is a great option for those who like penning down their thoughts, a to-do list, making a grocery list, or countless other things. For school students, college grads, or working professionals, a spiral notebook is commonly used by young, and adults alike.
The spiral notebooks stay together with several rings that you can purchase in different sizes for different amounts and different sizes of paper – It's Brilliant!
The ARC notebooks stay together with several rings that you can purchase in different sizes for different amounts and different sizes of paper – It's Brilliant!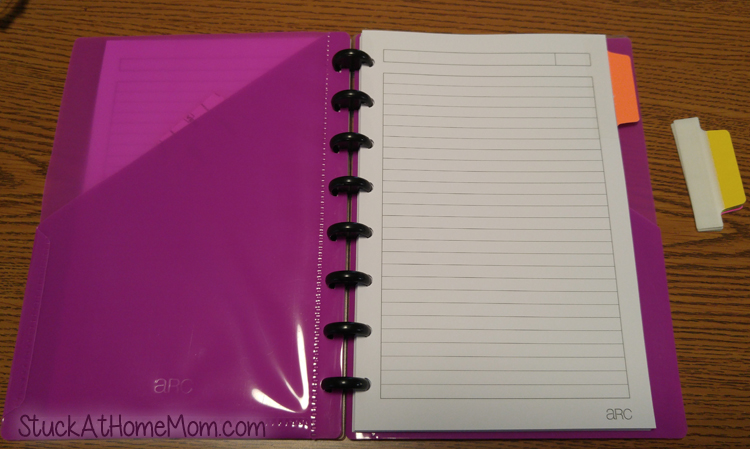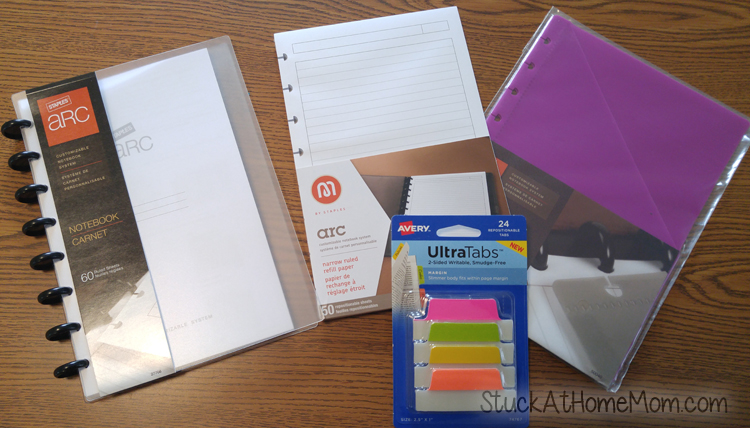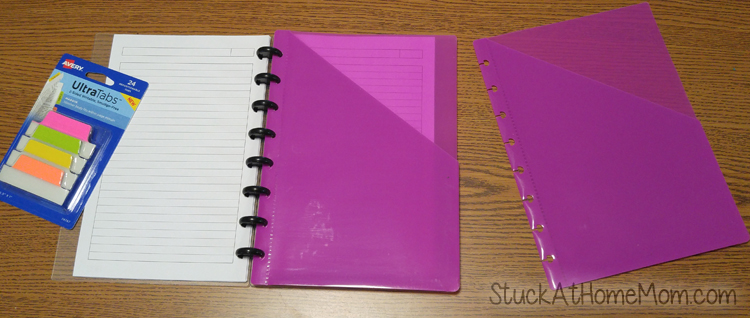 Optional: Colored pens, pencils, stickers, stencils, post it notes and the really thin post it note things. If you plan to affix the prinables into a journal you will also need double sided tape.
….. and you're ready to begin.
The point of the Bullet Journal is to get organized and stay organized, so the first thing your Bullet Journal is going to need is an Index page.
Just write Index at the top of one of the pages – we'll add stuff to it later.
Basic Bullet Journal consist of a Daily/Weekly Log, Monthly Log and Future Goals. This means a daily agenda, a monthly calendar and goal setting pages.
That all sounds rather boring! And if that was it, you'd be right, but for Future Goals You can set up a page for Books you want to read! Or Place you want to travel. Also you can setup pages for places you have gone. And of course a place to actually journal. That's the great thing about using the Staples ARC notebook – you can add and remove pages like you would a 3 ring binder but so MUCH COOLER!! because you're not lugging around an ugly binder! I mean look at this thing – it's Awesome. (And I'm not even being paid to say that! This isn't a review post – I'm that impressed!)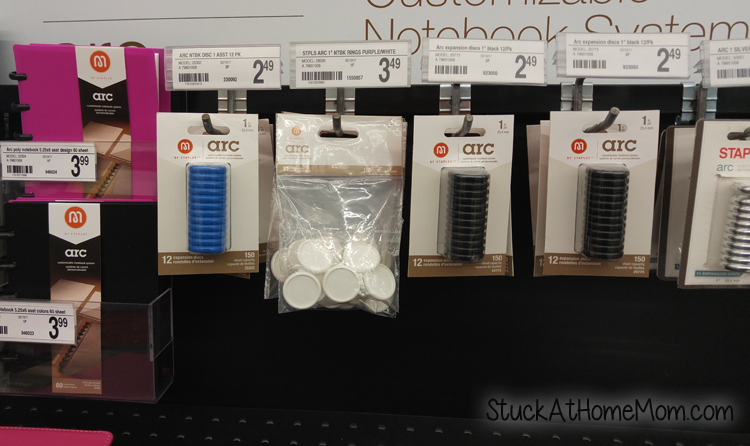 At first I started numbering my pages, but with the ARC notebook I can add and remove pages whenever I want to add something new – so now I have sections and in my index I list the sections.
I like to setup my Daily Log as more of a weekly glance. This way I know what's going on all week and I'm not constantly flipping pages to see what's happening all week.
Elements used to create Featured image Artwork provided by
Created by Jill
.