These things are so much cuter when you're not trying to photograph their Butts!
Easter Egg Lightening Bugs is a great craft for children ages 8 and up.
They have to be able to poke holes in the egg with a tack and cut pipe cleaners.
You'll need:
* Plastic Easter Eggs
* Pipe cleaners
* Googly eyes
* Glue or Hot glue gun
* Tack or Hole puncher
* Scissors or Clipping tool
* Tea light battery operated
* Duct tape or something for wings – paper works
I have the fancy tools, but a tack and scissors work just as well.
All you need to do is punch holes in the side of the Easter egg.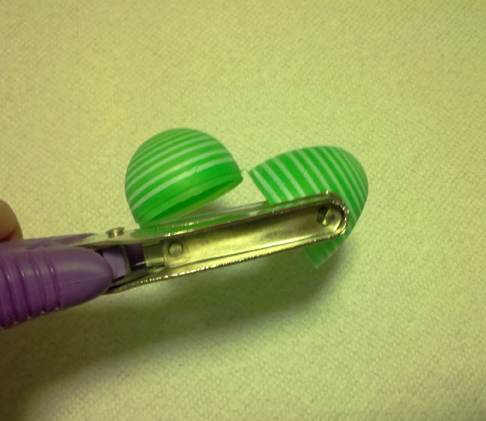 [I have NEVER used that tool for anything else]
Push pipe cleaners through the holes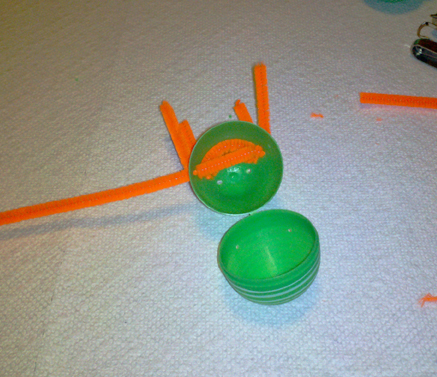 The wings are just duct tape stuck to itself with a little extra at the top – I would have rather used silver, but my husband has something against it and won't allow it in the house.
Glue on some eyes and shove a battery operated tea light in it's butt
Elements used to create Featured image Artwork provided by
Created by Jill
.