First, you're going to make a test mask to make sure it fits you. So grab that old t-shirt that's stuck in the back of the drawer that you're only keeping in case a buddy asks you to help him paint and bring it to the table.
Now this fits most people, but just in case you have some kind of super big head, it's better to make adjustments now than with the old fleece you're going to use for the real thing.
Next print this pdf. and cut it out.
When printing the pdf, check Print Actual Size. If not, it will be to small.

Download "NO SEW, 2 Minute, Quick & Dirty, Stupid Simple, Face Mask #Coronavirus #Covid19" NO-SEW-2-Minute-Quick-Dirty-Stupid-Simple-Face-Mask-Coronavirus-Covid19-.pdf – Downloaded 336 times – 35 KB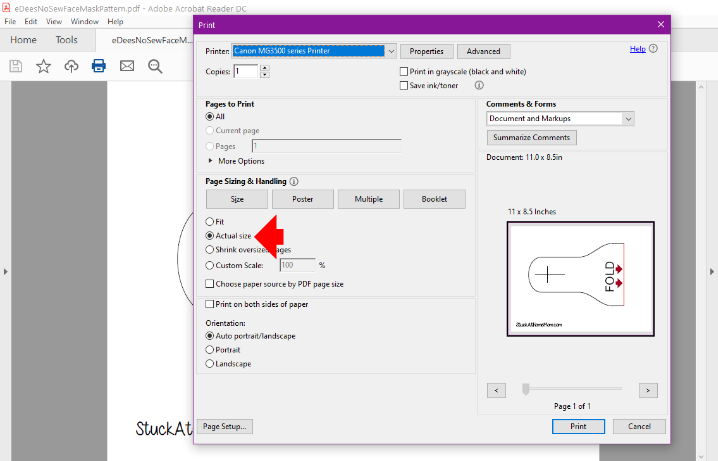 Good. Now lay the t-shirt flat. You see where the red arrows say FOLD? Good, put that on the fold – Don't cut that part. That's how you're going to make it big enough to cover your face without having to sew it.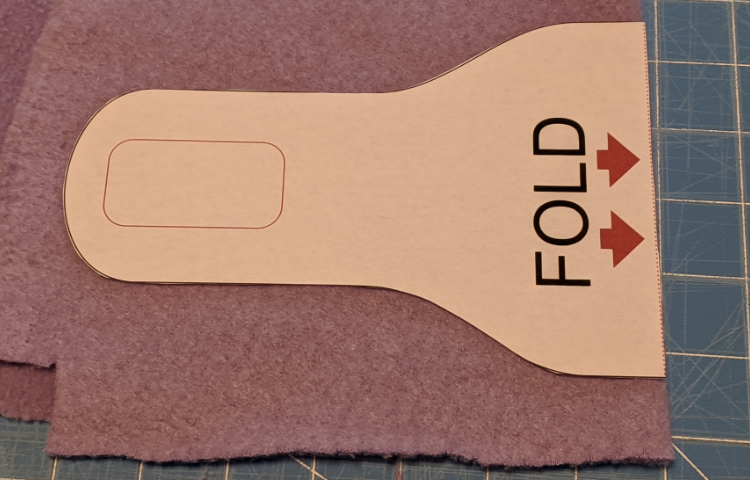 Ok as you see I pinned it, but if you don't have a sewing machine you probably don't have pins either, so just trace around it with a marker. Or to make your life easier, take safety pins and pin it down. It will just make your life easier.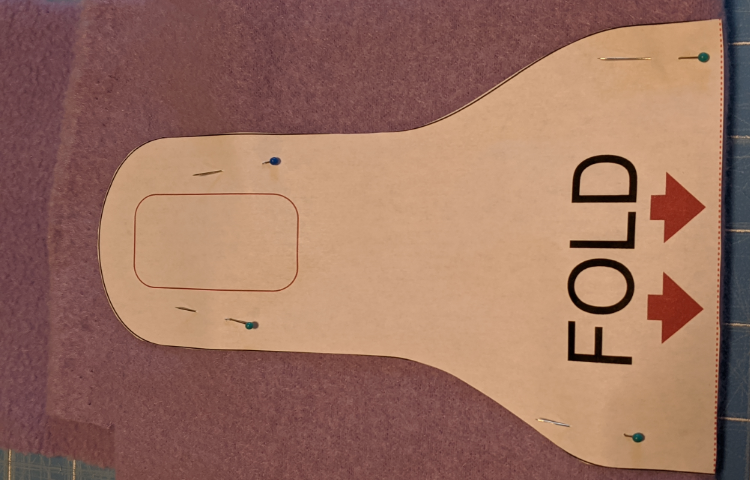 Great! You have it all traced, now cut both sides at the same time. Yes, it's a bit difficult, go to the junk drawer and find the safety pins!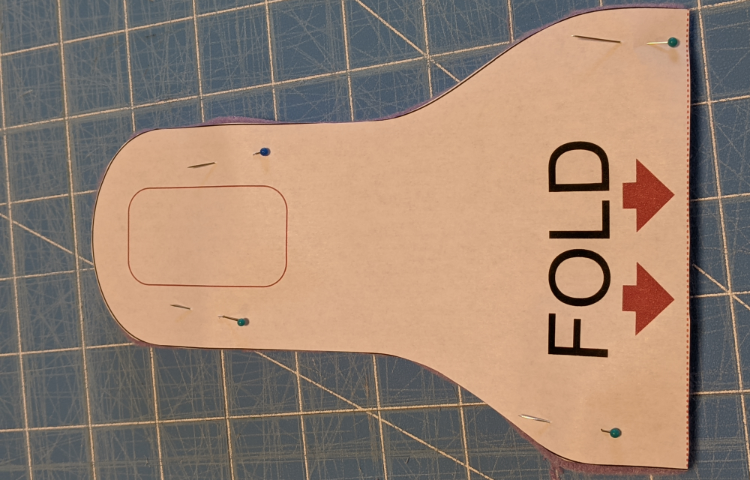 Remember ONLY CUT THE BLACK LINES. Do NOT cut the red line.
You have it cut – perfect Don't forget to cut the cross out for the ears.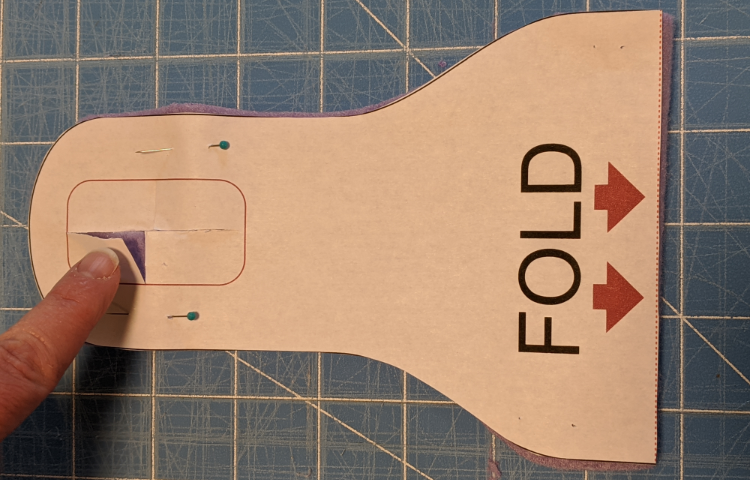 Now wrap it around your face and put your ears through the holes. Does it fit? Yes? Good. Repeat the same thing with an old fleece sweatshirt and you have a quick and dirty mask – hurry and get to the subway, you're going to be late for work.
Want to make it better? Have a needle and a piece of thread from one of those little quick fix kits you have in case you lose a button? (Again, go to the junk draw, it's in the back.)
Make a ½ inch cut at the top of the mask. Fold it over and make 2 stitches at the top. They don't have to be perfect, just 2 little stitches – you can do this.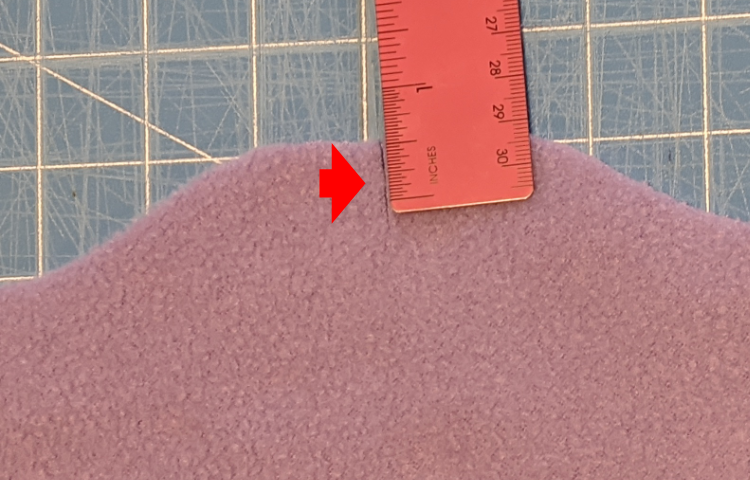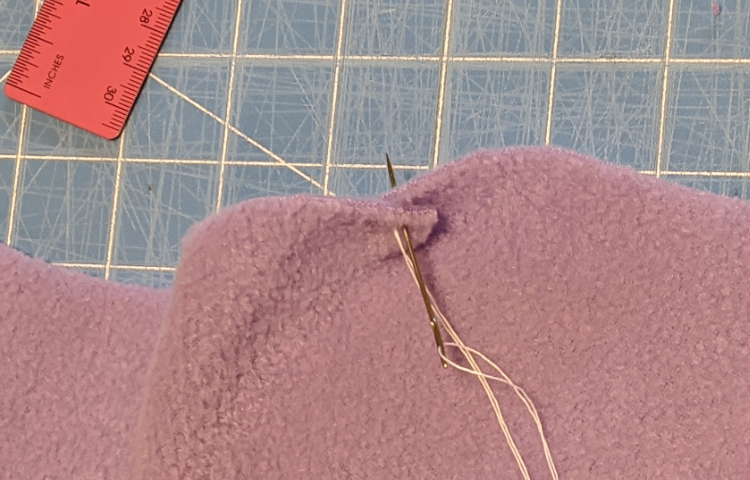 BUT HOLD UP!!
Is it too small? Well congratulations you do have a fat head.
Take a piece of string – again, junk drawer. Measure your head from ear to ear. Lay the pattern back on the t-shirt and fold the string in half. Move the pattern back so the half way mark on the string is now at the fold of the t-shirt and the other end of the string is in the middle of the crossmarks and try again.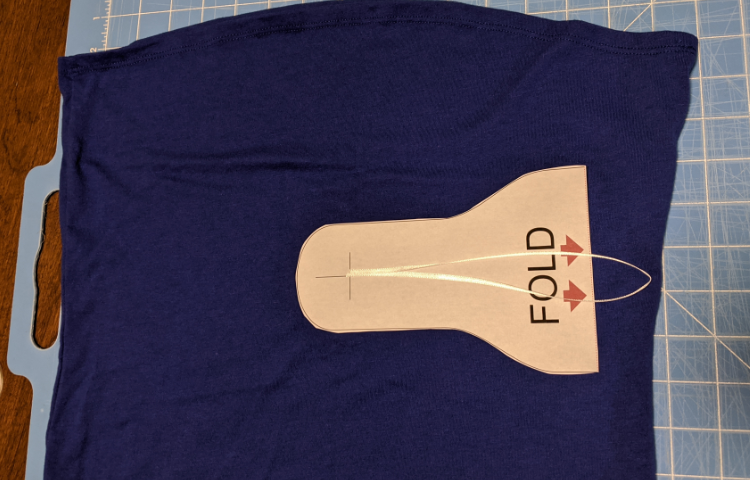 Once you have worked out how fat your head is, grab an old fleece and repeat the process.
And that's it.
You can also do this with t-shirts, but make 4 or 5 of them and layer them. Wearing them all at once. If you can blow through the mask, it's not thick enough. Remember to wash after every use. And KEEP PRACTICING SOCIAL DISTANCING!!
So I know everyone else is doing face mask post and all the other have long winded disclaimers on how nothing is as good as the N95 masks and this may help some and …. blah, blah, blah.
Well, You Know this isn't an N95 mask. And you already know this isn't going to protect you like an N95 mask. And You Know that you're only doing this because you hope and pray that it's going to give you a wee bit of protection so you don't come down with Covid 19. So I'm not going to write a long winded disclaimer. If you're not smart enough to know this isn't going to protect you like an N95 mask, then in the "survival of the fittest" – you are not.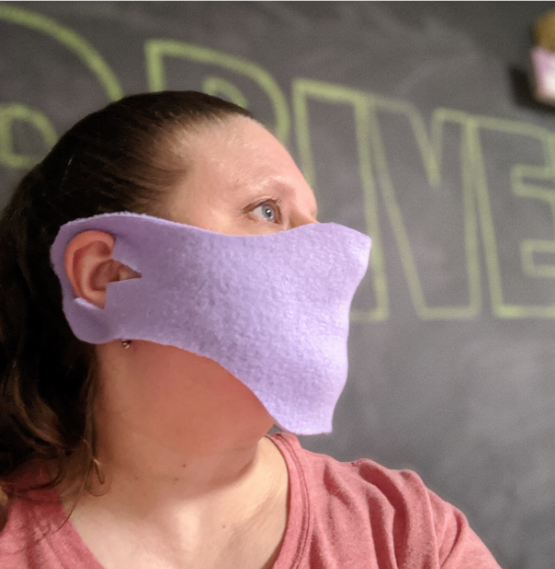 Elements used to create Featured image Artwork provided by
Created by Jill
.