During 2021 I created nearly 200 digital scrapbooking calendar pages. This is the first of the collection. Starting in Januray 2022, I will start posting more calendar pages.
Digital Scrapbooking Calendar Pages can be found in the Digital Scrapbooking Printouts category.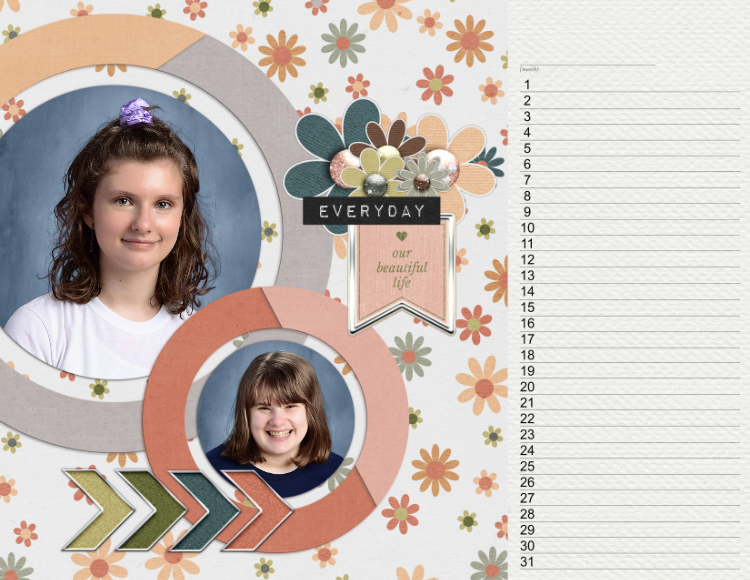 Most are Forever Calendars that can be used again and again for any month, others have the months included, but all of them can be edited to put an image(s) behind the page to make personalized calendar pages that can be printed and given to family and friends.
Directions for putting the image in the frames before printing are here: How to Insert a Photo into a DIY Personalize Photo Calendar (using photopea.com)
I created most of the templates using bundles, elements, layouts and inspiration from Digital Scrapbook
(Commercial Use)
Digital Scrapbook .com is a wonderful resource for all your digital scrapbooking needs.
There are Hundreds of Free Elements available along with paid subscriptions that allow you to download entire bundles.
All digital scrapbooking pages and digital scrapbooking calendars are for personal use only!
After including pictures you may print the pages to give to family and friends or use yourself, but you can't sell the templates or provide them on your website.
Elements used to create Featured image Artwork provided by
Created by Jill
.