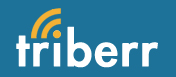 I love Triberr – it has given me an endless supply of traffic for the past 8ish months.
Triberr has impacted every part of my blog, from the way I write my headlines to a vast increase in FaceBook Fans and Twitter followers.
My PR went jumped from 1 to 3 almost over night.
My personal Twitter reach is 2,300, but with Triberr it's 859,518.
How does it work?


It's easy.
First you have to be invited to join Triberr. I can help you with that, see the steps below.
Triberr is divided up into Tribes (groups). Tribes have Chiefs, Chiefs send the invites.
After you receive the invite (through Twitter DM) you signup and add your Blogs RSS Feed and your attach your Twitter ID.
Next you'll start to see your tribe mates blog posts in your "Tribal Stream"
Approve their tweets and Triberr will tweet one every 20 minutes (default) or in intervals that you can set (1 tweet every 30 minutes, 40 minutes…….. 1 hour, 2 hours and so on).
Start Blogging!! When your tribe mates see your posts, they will tweet links to your posts, just like described above.
It's that simple.
Want an invite?

Here are MY Tribe's Rules
a) I invite everyone to my Eclectic Crew Tribe. Depending on your blog you'll be invited to join other tribes that reflect what your blog is about.
b) NO HATE POSTS or BLOGS
c) NO SCAM Blogs
d) Tweet unto others as you would have them Tweet until you
(Tweet your tribe mates posts and they will tweet your posts)
It's pretty simple.


1)

Follow me on Twitter @MessageBubble
(the invite comes as a message through Twitter, in order to get the message/invite to you have to follow me)
2) Post your Twitter ID Below in a comment so I can follow you and send you the invite
3) Click the Triberr link I send you in the Twitter Message.
4) Sign up – it takes all of 3.2 seconds
5) Once in Triberr, go to Settings.
6) Click Twitter settings and add your Twitter ID
7) Go to Blog Settings and add your RSS feed
Elements used to create Featured image Artwork provided by
Created by Jill
.