Best Clam Dip Recipe (3 Ingredients)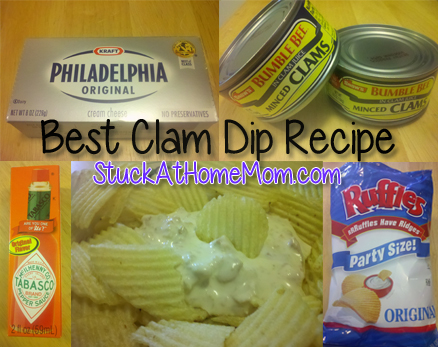 Lets face it store bought clam dip is NESTY!
Of course it's nasty, it's clam dip that's been sitting around a markets refrigerated section for ages *GAG!*
My dad has been making clam dip for ages and it simple.
1 Block of Philadelphia cream cheese
2 Cans of minced clams
3 splashes of the secret ingredient
Big bag of Ruffles chips
You can also add Worcestershire Sauce or Lemon juice, but I don't.
What's the secret ingredient that makes it the BEST Homemade Clam Dip – It's something I HATE – hot sauce! And before you turn your nose up at it You Can't Taste It!
I hate hot sauce so if I can't taste it you won't be able to either.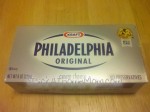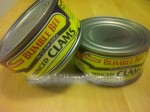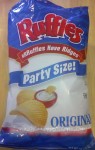 Make it:
Let the cream cheese soften.
Drain the juice from the clams into a cup and set aside.
Mix the clams and the cream cheese in a small mixing bowl.
Add the drained clam juice a little at a time, just enough to get it the consistency that you want. Test the consistency by dipping in a Ruffles chip and eating!
[Put the rest of the clam juice in a covered container and store in the fridge (the clam dip will thicken in the fridge if stored, so you'll need the clam juice for later if you store the clam dip over night.)]
Last, add 3 little shakes of hot sauce, I add a little more, but if you're as freaked out about hot sauce as I am, start with 3 shakes you can always add more later.
If you add to much hot sauce, just add a little more clam juice, it covers up the taste.
My dad adds Worcestershire Sauce, but my baby sister says that Worcestershire Sauce is pointless because it's tasteless. Baby sister adds a few drops of lemon juice – that I can taste and I don't like it. My suggestion is to leave the lemon juice at the market. Use Worcestershire Sauce at your own discretion.
And there you have it! The Best Clam Dip You'll Ever Eat!
Ingredients:
1 Block of Philadelphia cream cheese
2 Cans of minced clams
3 splashes of Hot sauce
Big bag of Ruffles chips
Worcestershire, if desired.
Elements used to create Featured image Artwork provided by
Created by Jill
.