Chocolate Fudge #Recipe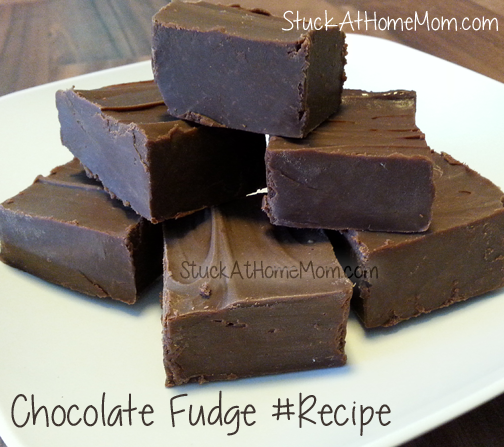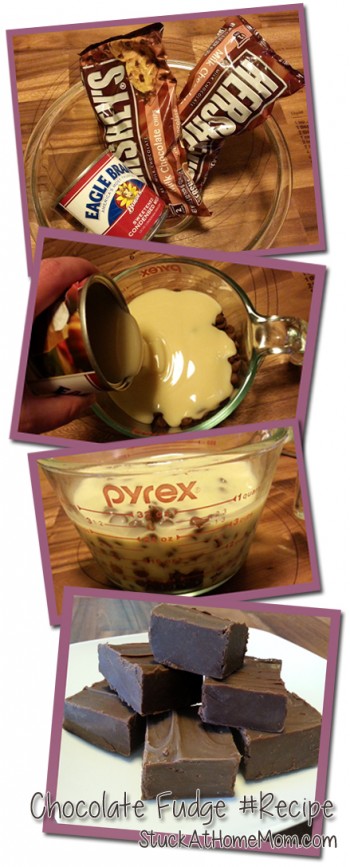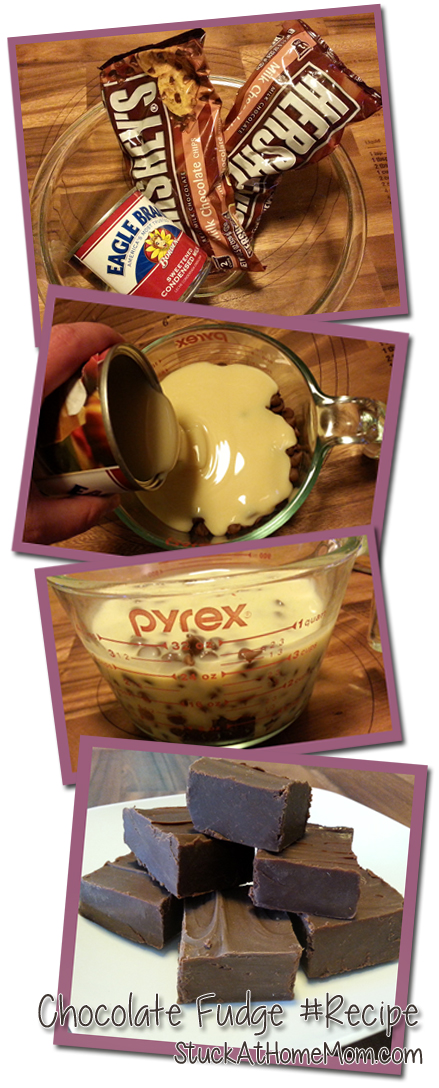 This is one of those posts where I don't know where I'm going to come up with 350 words to please Google, but here goes!
I love Fudge, but have you ever tried to make it? 
Melt butter, then Fluff or marshmallows or bled with something else, blah, blah, blah – There Has  To Be an Easier Way! 
And there is a better way and it Tastes Great!! 
So again this is a status update I found on FaceBook with no links, no images, no nothing to indicate where it came from and when I searched for the recipe only to come up with about 300 entries – I have no idea who first came up with it, but hey, here it is: 
Ingredients
1 can Eagle brand condensed milk ( 14 oz )
1 1/2 bags of chocolate chips ( 11.5 oz bags is what I use) any flavor you wish
1 cup chopped walnuts ( optional )
* Place all ingredients in to a large pyrex measuring cup or small mixing bowl
* Microwave for 3 minutes in 30 second intervals, stopping to stir every 30 seconds. [If not smooth in 3 minutes continue to microwave, stopping every 30 seconds to stir until smooth.] 
* Pour into a 8×8 cooking dish and place in fridge for a few hours.
…… and done! 
That's it. 
For Bake Sales and Parties use 1 bag of chocolate chips and a half bag of butterscotch chips! 
 
Elements used to create Featured image Artwork provided by
Created by Jill
.