Have you ever tried to collect Box Tops?
First, they're not even box tops anymore – box tops are now these wee little rectangles that must be cut out of your cereal or zip loc baggy box and are nearly impossible to keep track of.
Kindergarten: We put the box tops in an envelope – then lost the envelope – so we started a second envelope, I used a RED envelope, easier to find right? We never saw that envelope again – then found the first envelope, but couldn't find the second Red envelope, then we gave up.
First Grade: We got a wee little piggy bank, to be keep on the kitchen counter, to put the little rectangles in – that worked well until they started giving out 3 box tops at once. It's like a Box Top Certificate! Far to big to fit in the little piggy bank, then we gave up.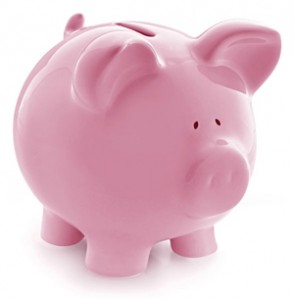 Second Grade: Eureka! Somewhere we got this "eating healthy shopping list" thing, completely useless, waste of paper, BUT it did serve 1 purpose – I started taping the little rectangles to the page.
At first, I wasn't so organized about it ……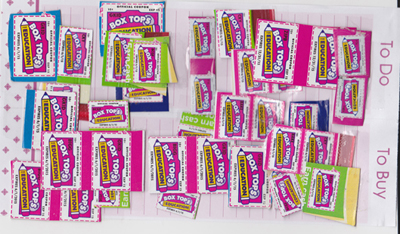 But NOW we're in the ….
Third Grade: We are getting much better at organizing our box tops – No, not all of them come from us. Grandparents, aunts, friends have brought over their box tops just to see the page grow and grow.
Last year we collected 223 with help from our friends.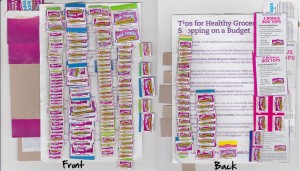 It hangs on the fridge – a freaking strong magnet holds it in place and when people come over they marvel at how well organized I am. (some how missing the mess that is the rest of my house!)
So Easy! So Simple!
Elements used to create Featured image Artwork provided by
Created by Jill
.