How to Turn Off FaceBook Game Notifications
(All FaceBook Notifications)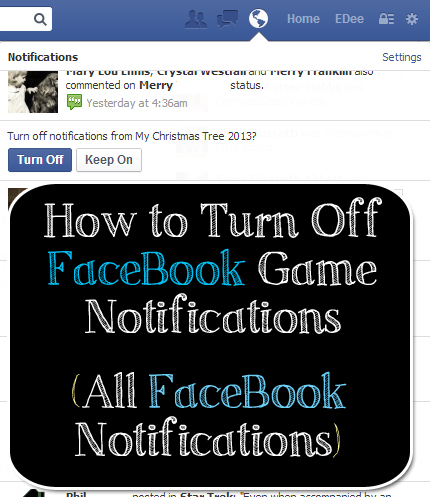 There is this little known fact that goes like this: Your FaceBook friends don't realize they are sending you gaming invitations. Most gaming invitations are sent without the knowledge of your friends. Most of the time these invitations are hidden in the agreement notice that no one sees.
I have nearly 3,000 FaceBook friends and I belong to hundreds of groups and probably like thousands of pages – needless to say I get crap loads of notification from FaceBook and most of those notifications are for games.
I can't log in or look at my phone without that little number popping up letting me know what I've missed in the 3 seconds since I looked away.
I love this neat little feature that built right into the FaceBook notifications drop down. It's easy to use, takes about 2 seconds and you'll rid yourself of gaming and other notifications that you'd rather not see.
Next time you see a notification for Poker, Porn, Birthdays, just about anything you don't care about, click the little X on the right hand side.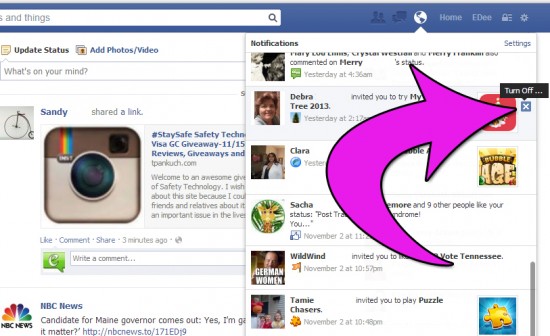 Once you click the little X you will be asked if you want to Turn Off the notification – Like DUH! Yes!
Turn it off and after that it doesn't matter if who sends you an invitation to that game or app, you won't see it.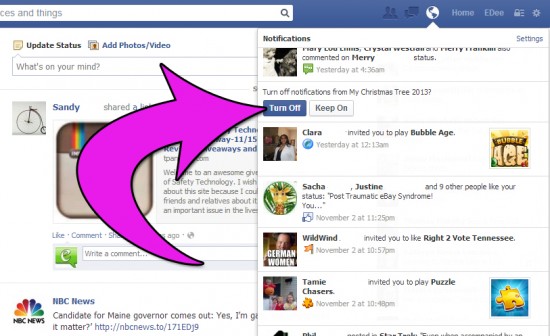 Elements used to create Featured image Artwork provided by
Created by Jill
.