Making time for your family especially kids is hard. From buying an extra donut, video game, binging on favorite cartoon to playing with your kids, so much goes into keeping your family happy! 
But when it comes to their summer vacation plans, the task of charming your family is not a cookie-cutter job! 
How about planning a tour of the U.S?
As per a report by IAAPA, there are more than 400 amusement parks in this country which attracts millions of foreigners every year. If fear of flying and traveling to the country miles away is killing your sleep, it's time you do something about it.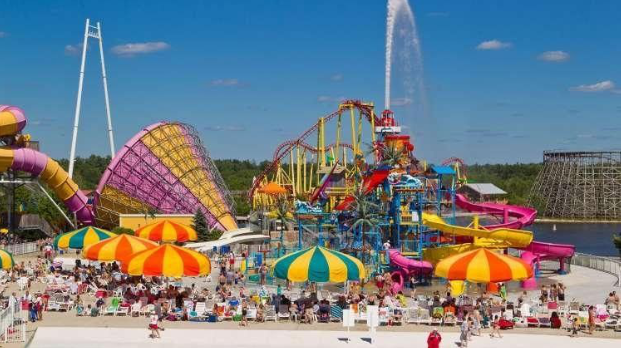 Here is a list of 7 most-loved amusement parks in the United States where you must take your kid:
Disneyland Park- 
Originally known as Disneyland, is the first-ever theme park constructed at the Disneyland Resort in California. During working days in May, the Disneyland Park ticket costs the least around $97 whereas these prices touch high skies during the festive season and go up to $135 for one person.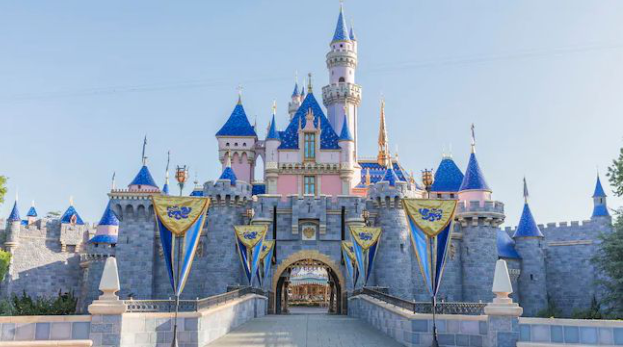 Rest it completely depends on how many days tickets are you buying. The most preferred Disneyland Park ticket is for 3 days covering major rides and corners of the park. And if you don't want to miss anything inside this worldwide popular park, then we suggest a 5-days entry ticket. 
Kings Island- 
Located in the northeast of Cincinnati, Ohio, this park is expanded in 364 acres. You can get easy flights to Ohio from any corner of the U.S. And in case, you or your kid is scared of flying, then you can opt for other modes of transportation. 
The best rides to experience when in Kings Island are- The Bat, Diamondback, Flight of Fear, SlingShot, WindSeeker. 

Busch Gardens Williamsburg- 
Formerly referred to as Busch Gardens Europe, it is a 383-acre adventure park located in James City County, U.S. It was first opened in 1975 for the public and since then has been entertaining millions every year. The most preferred rides in the garden include- Mach Tower, Loch Ness Monster, InvadR, Escape From Pompeii, Apollo's Chariot, Le Scoot.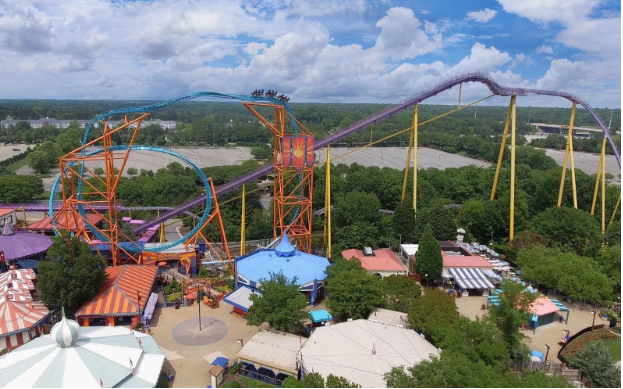 Knott's Berry Farm- 
Considered as America's first-ever theme park, it occupies 160-acre land in Buena Park, California. In 1934, The Knott's first started selling fried chicken dinners in the vicinity which gained popularity soon. Further, to engage more and more customers, they thought of setting up entertainment-oriented shops.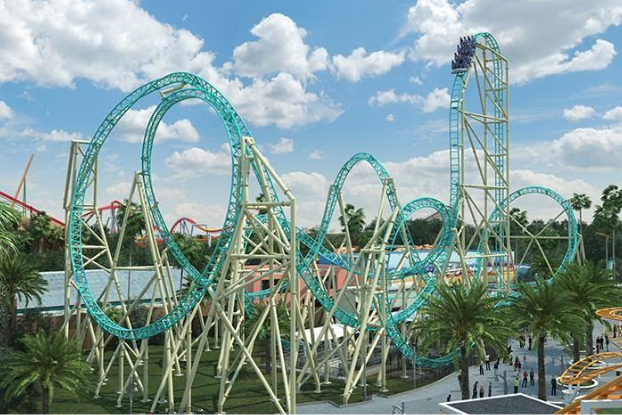 With years of progress and creative ideas, one day in the 1920s, the Knott's Berry Farm opened with exciting rides like- GhostRider, Supreme Scream, Pony Express, Xcelerator, Timber Mountain Log Ride, Coast Rider, Timberline Twister and much more. 
Disney California Adventure Park- 
This park is owned and managed by The Walt Disney Company. Usually, a ticket to this park costs $97 but during the peak season, you may need to pay $124 for the same tickets. The must-to-try rides in this park include- Grizzly River Run, Silly Symphony Swings, Jumpin' Jellyfish, Orange Stringer, etc. 
Hershey Park- 
A perfect family theme park to relish in, Hershey Park is around 15 miles long and located in the west of Philadelphia, United States. You can book online tickets to this park via the Hershey Park website for $62.95. The best rides to ride on here are- Lighting Racer, Comet, Skyrush, Great Bear, Storm Runner, Whitecap Racer, Wildcat, Flying Turns.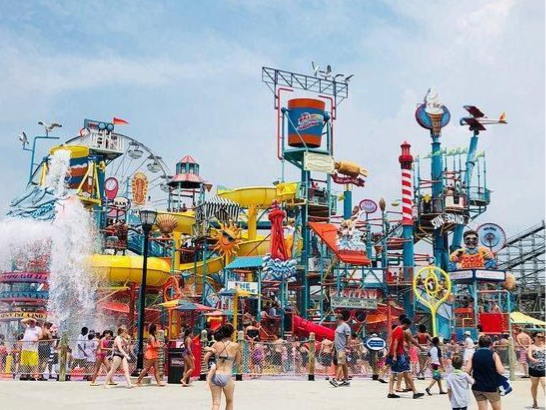 Dollywood- 
This theme park is owned by Herschend Family Entertainment and Dolly Parton. It is one of those adventure parks that hosts more than 3 million guests every year majorly during mid-March. Here, people love riding on Wild Eagle, Thunderhead, Mystery Mine, Blazing Fury the most.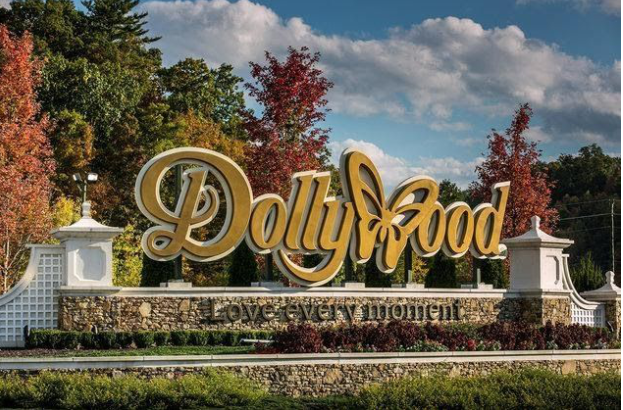 The Final Word- 
Not only children but adults enjoy such amusement parks too. And when we talk about real family fun, it is impossible to ignore the U.S. as it is one of the most preferred countries for the best amusement parks around the globe. 
Right from the dream of every kid, Disneyland to the pride of the entertainment industry- Universal Studios, Florida, the U.S. homes it all. 
Do let us know of your experience in these popular rides in the comments section below: 
Elements used to create Featured image Artwork provided by
Created by Jill
.