If you have an old roof or your roof has been damaged, you may need to replace it. This is a major undertaking, and you have to plan roof replacements well. Roof Replacement comes around so rarely that many people do not know what they should do to prepare for a roof replacement. The good news is that there are tips that can help you plan and ensure your roof replacement is done correctly.
1. Choose The Right Roofer
One of the most important steps to take when replacing your roof in Orlando, FL, is choosing the right Orlando metal roofing contractor for the job. Many roofing contractors out there that you could hire, but not all of them will be right for your needs. When choosing a roofer, you have to look into their work and experience.
A lot of people in Florida try to reduce the costs of a roof replacement by doing some of the work themselves. While this can reduce the costs, it is safer and more efficient to hire a trained professional in your area. If you do not know what you are doing, you could damage your roof more and increase the costs.
To choose the right metal roofing company in Orlando, you need to create a shortlist of potential contractors. Online reviews and referrals from people you know are a good place to start. This will help you narrow down your list to roofers who have a good reputation and offer high-quality services.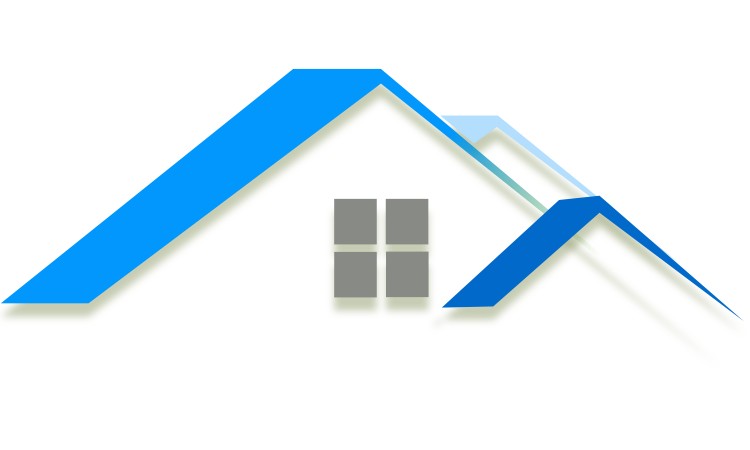 After narrowing down the list, you will need to check the licensing and insurance of the roofer. The licensing required will vary depending on your state, and you need to check this. It would be best if you never worked with a roofer who is not licensed or who is unwilling to provide proof of the license.
You should also avoid working with uninsured roofers. Most states require roofers to be insured as part of their licensing, but you need to verify this. Proof of insurance should be provided because roofing is a dangerous job, and you do not want to be liable for any compensation.
2. Look Into The Building Permits
The roofing contractor you hire will generally take care of getting the correct permits for the roofing work. Local governments and municipalities in Orlando, FL require you have a permit before any roofing work starts. It is also important to note that not all roofers will take care of this for you.
Even if you are working with a roofer who does the legal work for the permits, you need to know what you need. After all, you are the one who will be liable if you do not have the right permits for roof replacement. It would be best if you also considered the costs and the time it takes to get the permit. This allows you to budget for the roof replacement and add some extra time to your project schedule.
3. Remove The Old Roof
Many roofing contractors suggest leaving your current roof in place and add a new roof on top of this. While this can save time and will be cheaper, it is not the best option in the long-term. It is better to have the old roof removed when you need to replace it.
When the old roof is removed, the roofer will be able to inspect the decking and structure for any damage. If the old roof is left on, underlying damage may not be spotted, and this will cause larger and more expensive issues. There are also structural implications related to putting a new roof over the old one. For instance – metal roofing often gets damaged due to unfavorable weather conditions. That's when you can consider seeking metal roofing trim services. It helps you keep the roofing arrangement well maintained. you can click here and know all about it right away!
Depending on the materials being used, the new roof could make the structure too heavy. This will result in sagging and other structural issues that are more expensive to repair. Some locations will not allow a new roof to be placed over the old. However, most do allow this, but you should never have more than two layers of shingles on your roof.
4. Choose The Right Materials
Another tip you need to use is to choose the right materials for your roof. Asphalt shingles are the most common material as they are affordable and durable. Shingles can last up to 20 years with proper care and maintenance.
While asphalt shingles are the most common roofing material, they are not the only ones available. You can look at metal, slate, wood shakes, or clay for your roof. However, you will need to consider the implications of each material and how well it holds against the weather in your location.
Certain materials are heavier than others, and you might need to reinforce the roof if you want to use them. Metal roofs may not be the best choice in certain climates, and the same is true for clay shingles. Asphalt shingles are a happy medium because they are durable in all climates, affordable, and easy to install.
5. Choose The Right Time
When you schedule your roof replacement is important. Ideally, you will want this done in spring or summer when the weather is more agreeable. Most roof replacements will take a few days to complete, and you do not this to be delay by the weather. The time of year can also affect the costs with roof replacements in the winter, often being cheaper than in the summer.
If you need to replace your roof, there are many tips you can use to make this process easier. You will need to find the right roofer in Orlando, FL and get the necessary permits. You also need to choose the right material and time for the replacement to be carried out.
Elements used to create Featured image Artwork provided by
Created by Jill
.