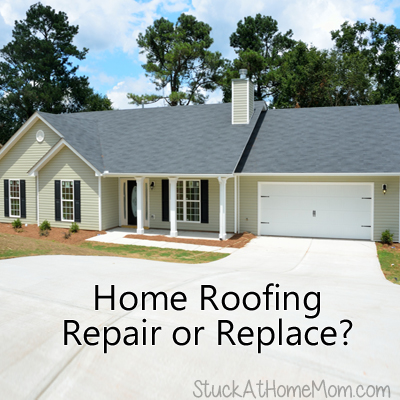 Home Roofing – Repair or Replace?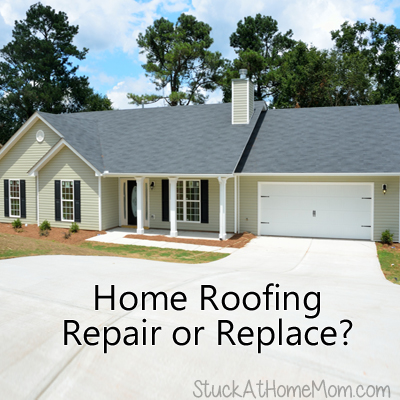 If you are living in an old house, sooner or later you'll have to face the question of replacing or repairing the home roofing. Sometimes, it is a pretty difficult question to answer, as some homeowners are not sure whether to get the roof repaired or replaced. This is because they are not aware of the true condition of the roof. And then, roof replacement is an expensive process. But what you need to think about is that today's fixes may end up costing you more money in the long run.
There are different types of materials used in roofing, and all have their different costs as well. Three-tab asphalt shingles are considered as the least expensive while clay tiles as the most expensive ones. You need to be careful while selecting the roofing material as it depends upon the weather of your area, and the materials very from one region to the other.
HOW CAN YOU TELL IF THE REPAIR IS NEEDED?
Right after the high winds or a difficult winter is the time when your roof needs a repair. It may result in dark stains on the ceiling inside the house, or you may face water dripping inside your house, which can cause further damage as well. An improperly sealed roof may cause the ice dams to form along the edges which allows the melting water the enter under the roof edge and cause the ice build-up to ruin the decking of the roofing. People often use heat tape to avoid this issue, but this fix isn't helpful and causes more problems.
On the other hand, check the roof warranty of you have a new roof. If the warranty is still valid, you should contact the Roofing Canton MI to repair the roof under warranty. Therefore, it is always a good idea to read the contracts before signing and check the policies, warranties and your responsibilities regarding your roof repair.
HOW CAN YOU TELL IF THE REPLACEMENT IS NEEDED?
Is there a damage to one third or more part of the roof? If yes, then you should go ahead and get the roof replaced. But this is not the only point to follow. There are many other ways to tell if your roof needs replacement which are as follows;
Dark spots, stains or blister on ceiling inside the home
There is a leak inside after a heavy rain
There is a water damage or discoloration in the attic
Leak in the attic due to ice buildup
Curling or cracked shingles
Sheathing or decaying shingles
An increase the bills during winter season
These above signs indicate that your roof needs a replacement. Increase in energy bills is and indication that the heat is leaking through the roof. Decaying shingles are an indication that the water is leaking and entering the walls.
Elements used to create Featured image Artwork provided by
Created by Jill
.