Once upon a time, my grandmother said something like "You would think you weren't born capable." That was her way of saying that I was being lazy and that I thought I was born with some handicap.
Fast forward to today

This morning I was standing in front of a shelf of paint primer in Walmart when a woman started chatting with me.
She said something about the expense and how she should do one room at a time and so on and then she asked what "Contractor" I was using for my project. Remember I was standing IN Walmart IN the PAINT SECTION.
I started to tell the woman that I was painting the rooms myself and she said "OH I Wish I had that kind of Talent."
Thought Bubble: You've never seen a Home Depot commercial – that's pretty much it.
Then she asked "Did you learn how to paint from your parents or did you take a class?"
Thought Bubble: Wall Painting Classes? Again – Home Depot Commercial!
I was at a loss for words, which sadly doesn't happen often enough – I said something like "Ahhh yeah, I guess I watch my parents paint a few rooms and we were always painting something at church…."
Once again she cut me off and said "I told my husband we should send our son to a church youth group. Don't you think the mission trips they take are wonderful? They learn about a new culture and it makes them more responsible." and on and on and on.
I didn't mean a mission trip, but I don't think she would have cared………..
I went to what some people call "Church School"
I'm not talking about Catholic School – if you need a visual – think 'Little House on the Prairie'.
I went to school in the church and the building resembled Noah's Ark.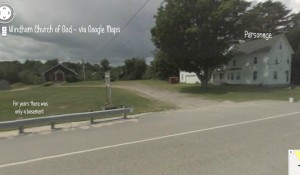 It was not uncommon to arrive at church on Sunday and for my mother to inform me that she had volunteered me to work in the nursery.
It was also not uncommon that after church to be told that a new pastor would be arriving during the week and the parsonage needed a fresh coat of paint and that would somehow be worked into an all day, if not all week, Algebra class. Talk about real life scenarios in the class room – my father would chuckle and say 'Hey, as long as we don't pay them, it's not child labor'
Stranger yet, I don't think it ever occurred to us to refuse. We were told that on Monday morning we'd figure out the dimensions of every room in the 3 story parsonage, and we'd ask if we should bring our own brush.
I've told this story a dozen times and I usually get a few laughs and a comment about a hard life, but it wasn't hard at all, we were more than happy to do it. There were only about 4 of us in the High School, my graduating class was 2, but we had a lot of laughs.
It wasn't like we were chosen because we were the best wall painters, there was just no one else. Our school consisted of between 20 to 40 kids, grades K – 12th and only 2 teachers. There was no one to monitor us while we painted, every so often they'd send a sibling up the hill to check on us – figuring one of our little sisters would be more likely to tattle if we were doing anything we shouldn't.
At this point in my story, my dad will say "Didn't hurt you a bit, did it?"
You're right Dad, it didn't, but more than that it made us "Capable" – some people think Capable is a talent.
**************************************
Things I learned this week! (thus far)
1) How to drill a Sink Hold
2) The purpose of a Sink Hole
3) That I am smart enough to use the back of the bunk bed to learn How to Drill a Sink Hole
4) Practice doesn't always make perfect immediately, but it helps to ensure that "it's hardly noticeable"
5) Having several power drills means changing bits less
6) I didn't need the power saw, it goes back to WalMart
7) I can do all thing through Christ, but I learned them from Dad
***************************************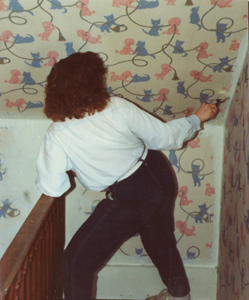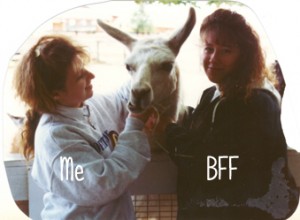 That's me painting above the stair case at the parsonage.
There is nothing below me.
Elements used to create Featured image Artwork provided by
Created by Jill
.