This post brought to you by Iams. The content and opinions expressed below are that of StuckAtHomeMom.com.

Hi, Charity here! I wanted to give you an update on my dog, Cricket, since we changed his diet. You can read all the details in my last post Cricket Gets a Food Makeover, but to sum it up, Cricket is our Shih Poo dog that we brought into our family about four years ago. Because I want Cricket to eat as healthy as possible, we did some research and decided to change his food to the ProActive HealthTM wet dinners from Iams. It has only been a couple of weeks since the change, and we are already starting to notice the Iams Visible Differences. Iams claims that when pets switch to their food, they show a difference in their skin, coat, energy levels, and digestion. And so far, all of this has been true for Cricket.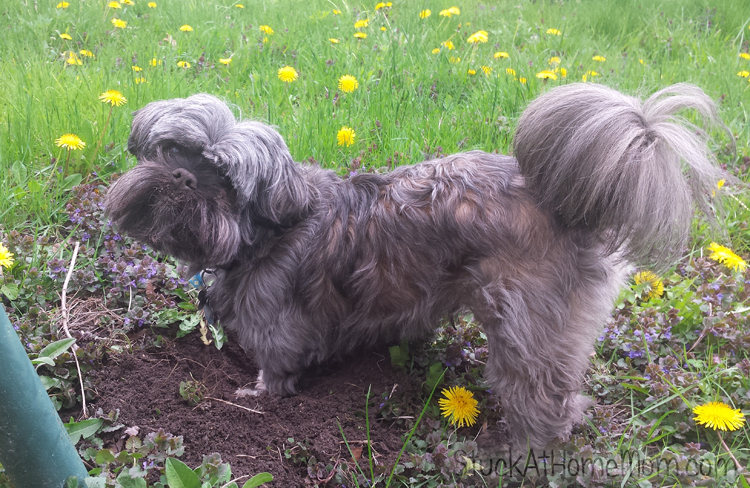 Cricket is such a great dog to have around, and one of the things he loves to do is chase after the kids when they are playing or running or riding bikes. He has always done okay with this, but since changing to Iams, we have noticed that he is better able to keep up. The kids love this! He truly is a great companion for them to have around, but since he has more energy now, they get to play with him more often and for longer periods of time. This not only makes the kids happy, but Cricket seems to be super happy too!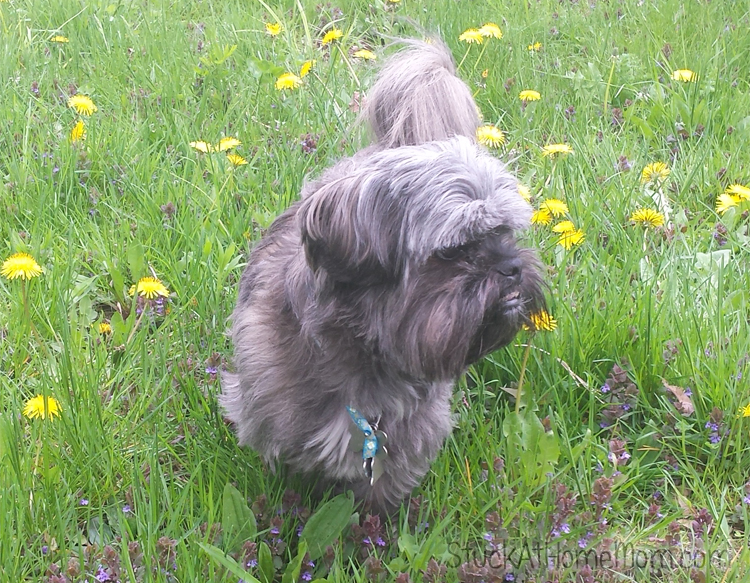 Cricket also seems to enjoy our walks more, walking even further than before. I like that; the exercise is great for him, and I am able to get in the extra steps that I need as well. We are also getting a lot of compliments these days about how great he looks and how shiny his fur coat is! Of course he has always been a beautiful dog, but there really does seem to be a visible difference since we changed his food.
When we eat healthy, we feel good, and it really is true that a healthy diet also makes for a happier and healthier dog. I know that changing to Iams quality dog food was a smart choice, as we are already beginning to see a visible difference in our Cricket. I am anxious to see how well he does in the future with this diet change, and I expect to see great things!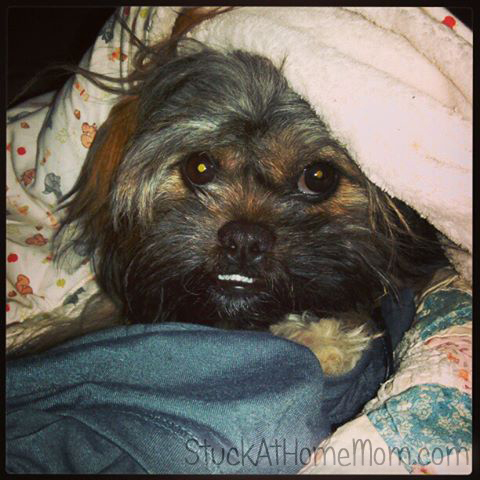 Elements used to create Featured image Artwork provided by
Created by Jill
.