Every morning I go out, take the cover off the pool and skim the crud off it. I go back in the house, get the kids ready we get into the pool and find ICK! I just spent 10 minutes skimming off leaves and bugs and gross stuff. 
Once in the pool the only way to get the crud out of the pool at that point is to get out and reskim – again and again. Or to remove the items by hand – no thank you. 
I had to come up with something so fish nets , a couple of 2 inch slices of noodle and a little paracord and TaDa handheld in pool skimmers. 
Yes, it's as simple to make as it looks and I picked everything up at Walmart for under $10. 
2 fish nets for $1.90 each.
In the craft department I found some paracord for $2. I used paracord because it doesn't shrink or relaz in water.
1 pool noodle $3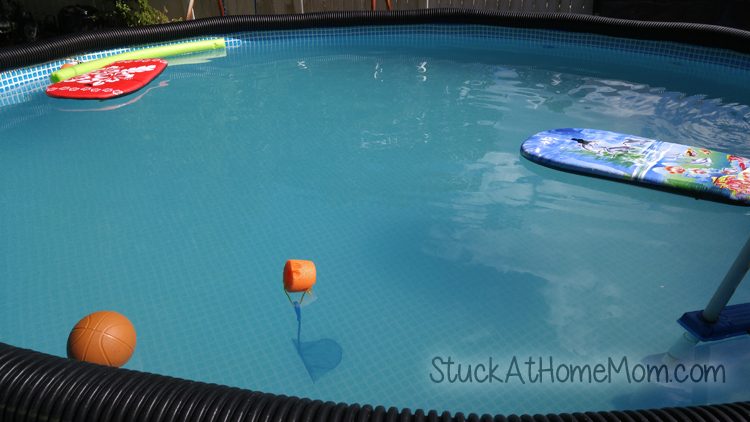 I cut 2 – 2 inch donuts off the end of the pool noodle. Then using the paracord I tied the noodle donuts to the fish nets. 
And there you have it – in the pool – pool skimmers. 
The kids love to help – mostly because they don't like dead bugs in the pool – and who can blame them. 
These are great for removing bugs! Beatles! I hate Japanese Beatles and they are always floating in the pool.  
With my little pool skimmer hack I can remove the beetles without touching the nasty things.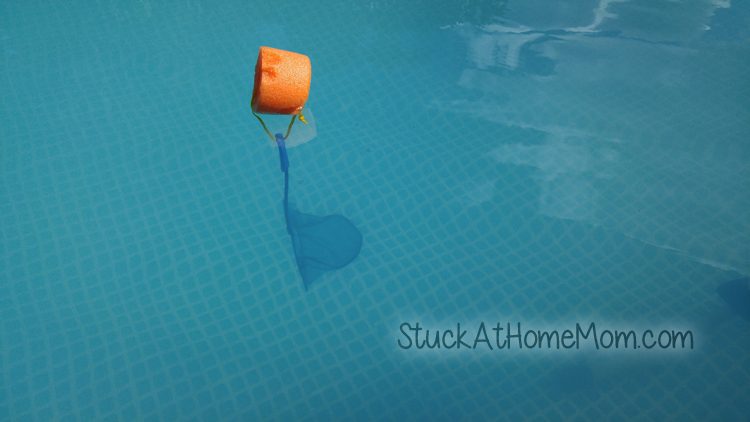 Elements used to create Featured image Artwork provided by
Created by Jill
.