Metakoo Spirit Mini Drone Quadcopter with Intelligent Altitude, WiFi FPV, Hover Camera, IOS/ Android APP Control, Gravity Sensing Control
The Metakoo Spirit is a great little toy with some Awesome features.
First the drone is controlled by a smart phone, no extra controller to drag around – that is just awesome with sauce! Next it uses it's own WiFi to connect to the smart phone. The video is supposed to be HD, but I think that has more to do with the smart phone. The video I recorded was pretty good, but I have a feeling if I played with my phones video settings the video will probably improve. Amazon dumbs down the video quality, so don't go by this video quality.
Setup is easy.
First, Scan the QR in the book. If the thought of scanning a QR melts your brain, the alternative is to go into Google Play and search for: Metakoo – The icon is the drone, you can't miss it. (see images in my video)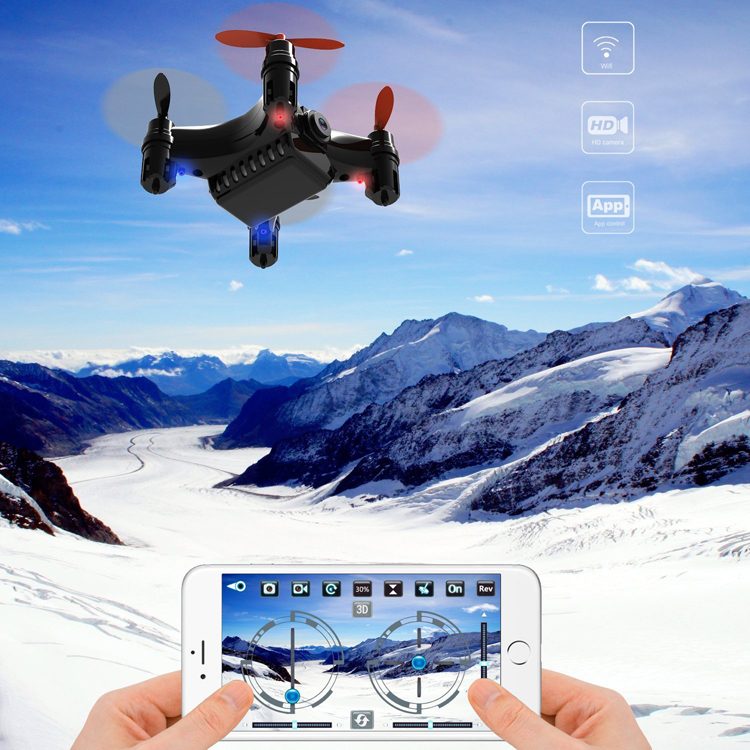 Install the app.
Turn On the drone,
On your phone, go into Settings > WiFi and change your WiFi settings to UFO something or other – just look for UFO you can't miss it.
NOTE: You must have the Drone ON or you won't see UFO in your WiFi settings.
Next, open the Metakoo app and go in to Start.
Now you're ready to fly. If you're reading this in your house and you're holding the drone you're probably going to try this in your kitchen first – Good Idea! That's where I first learned to fly the drone. Piece of advice – Empty The Sink! Just trust me on this one, the drone Will Find this morning's cereal bowl. The drone doesn't like wet.
So after you have emptied the sink you need to get to the controls, to do that press the 3rd button From the right.
Tips:
* It takes time to learn how to use the drone – don't give up.
* I have never found a forward or back, but if you want the video you'll see I an make it fly.
* Very Important: to move the videos to your computer, the video file location is: /CFANS/weili/video (On most smart phones the complete path will be /storage/CFANS/weili/video – see my video for how to get there.)
* If for some reason your computer doesn't like the videos file, upload the video file from your phone to YouTube and then download the video from YouTube to your computer. YouTube is an amazing filter, it can fix almost any video issue between a smart phone and a computer.
WATCH THE VIDEO!
(PS video has no audio – and yes the drone crash lands into my tomato plants in the end.)
Product provided at no charge for review courtesy of sponsor. All opinions are my own.
Elements used to create Featured image Artwork provided by
Created by Jill
.