What to Bring when GeoCaching
If you're still trying to wrap your head around What GeoCaching is, read my article GeoCaching 101 – What is GeoCache?
In this article we are going to get straight to what I WISH I had known before our first geocache.
First I wish someone had told me to Wear Pants!
On hot days you probably won't think to wear pants to go GeoCaching, we didn't and our legs got scratched up by pricker-burs. We had to walk a little in the woods to get to the cache and those few feet into the woods had pricker-burs. We're investing in light weight pants that can be slipped on over shorts for places where you need some leg protection.
Absolute Necessities:
Geocaching app.
Apps are available for both Android and iThing. If you have a Windows Phone – sorry you're out of luck.
Fanny Pack or backpack
Yes, you will need something to carry your keys and other items.
My girls and I go on short hikes so the fanny pack works best for us. For those making a day of it you'll need a backpack.
Phone with GeoCashing App
Pen – to write your name and date in log book
Water Bottle – to stay hydrated
Cache – to leave/trade
Fanny Pack or Backpack – to keep everything including your keys!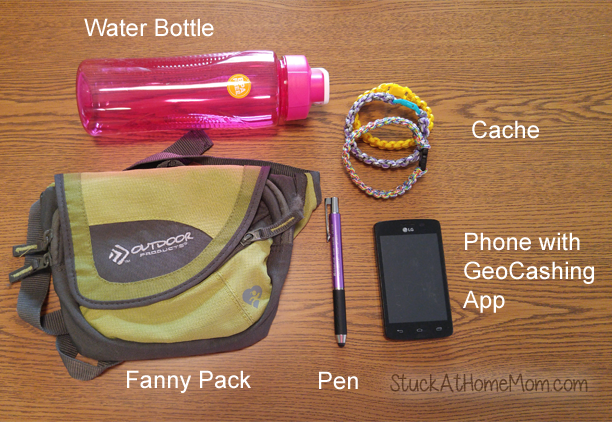 Thing which are good to bring along:
Electrical Tape – for possible repairs. You never know when you're going to need to repair a cache on the fly.
Flashlight – good for evening geocaching.
Sunglasses – to me this is a necessity
Plastic Bags – you may need to replace the plastic bag around the logbook or if the cache is damaged beyond what you can repair, typically you can put the cache in a plastic bag until the owner of the cache can replace the container.
Assorted Swiss Army Knife Style Tools – You never know what kind of crazy container the cache will be in. So be prepared with a few small tools.
Standard Walmart Bag – GeoCachers are known for being Tree Huggers and it's a reputation we embrace. If you see trash, pick it up and haul it out with you. Many hands make light work.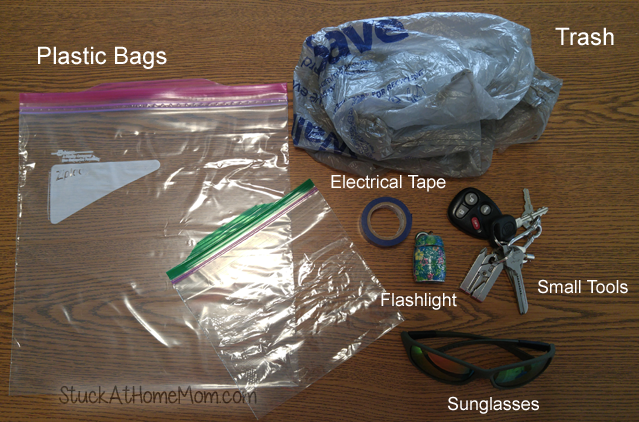 Elements used to create Featured image Artwork provided by
Created by Jill
.