This is so simple!
Grab a pound of bacon, chicken and cheese.
I used shredded mozzarella, but I have used shredded pizza cheese and even bacon bits mixed with cream cheese!
Slice the chicken thin, but not to thin.
Lay the sliced chicken flat, put a piece of wax paper over the chicken and press them down. I used a potato masher.
Then take your cheese of choice, put a little in the center and roll them up.
Once you have the chicken and cheese rolled up, roll a piece of bacon around the entire thing and stick a toothpick through it.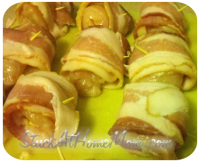 We put a small about of oil in the skillet to get it hot, but the bacon fat is really all you need.
Cook until the chicken is cooked through. Around 15 minutes if you sliced the chicken thin a little more if you sliced the chicken a bit thicker.
Someone suggest a dip please – they don't need a dip, but it just seems like there should be a dip!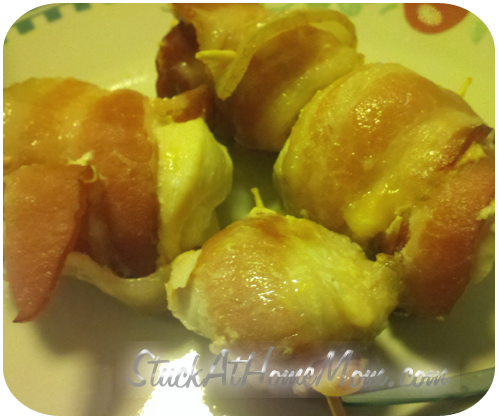 Elements used to create Featured image Artwork provided by
Created by Jill
.