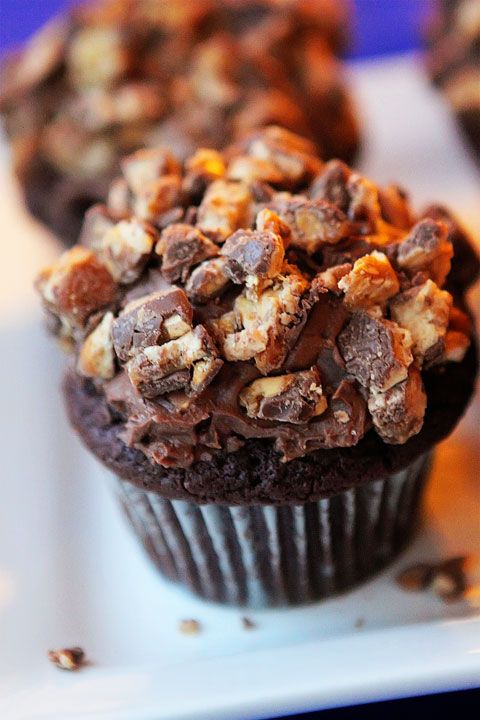 Decadent Snickers Cupcakes with Chocolate Mousse Filling #recipe
Decadent Snickers Cupcakes with Chocolate Mousse Filling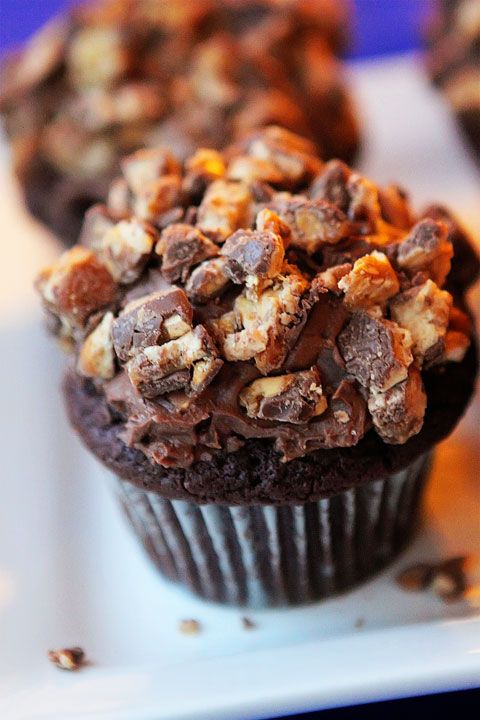 Snickers Cupcakes with Chocolate Mousse Filling is yet another image/status update I found on FaceBook without marked images. I tracked it down to Pinterest, but that's as far as I got considering 4 blogs were claiming it as their own.
I'm not claiming it as mine, but I am sharing it with you. I'm going to give you the ingredients, but you'll have to visit the blog for directions.
Ingredients:
1 box Devils Food Cake Mix
1 small box Jello Chocolate Fudge instant pudding mix
4 eggs
1/2 cup vegetable oil
1 cup milk
1 cup sour cream
Chocolate Mousse Filling
2 cups heavy whipping cream
2 cups milk chocolate chips
Chocolate Buttercream Frosting
1 stick softened butter
2 1/2 to 3 cups powdered sugar
1/4 cup cocoa powder
1/2 tsp vanilla
1 bag mini Snickers
Directions: Decadent Snickers Cupcakes with Chocolate Mousse Filling
Elements used to create Featured image Artwork provided by
Created by Jill
.