Irresistible Simple Fudge Sickles Recipe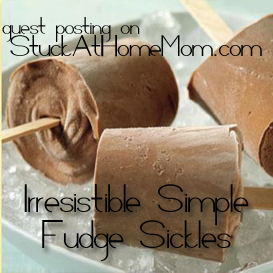 Once again people, this recipe was found on FaceBook without watermarking on the image, without a link, without anyway for a person like me to contact the original poster and say "Hey! My blog gets 10,000 visitors a day. Would you like to do a guest post on my blog and get some of that traffic?" WOULD YOU?
This will take you 5 seconds:
Ingredients
1 pkg instant pudding,
1 1/2c milk,
2c cool whip.
Directions
Dissolve pudding in milk,
whip in cool whip.
Spoon into 3 oz dixie cups and insert popsicle stick.
Freeze.
Done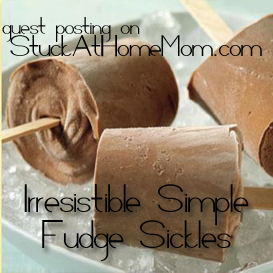 Elements used to create Featured image Artwork provided by
Created by Jill
.