Whip this up in 5 minutes, bake for 30 and serve – It can't get any easier.
You'll need:
½ cup Bisquick Mix
½ cup Milk
2 eggs
Veggie spray
LEFTOVERS!
Preheat over to 375 degrees F.
Mix 1/2 cup of Bisquick with the 1/2 Cup of Milk, and the 2 eggs.
Plaster the muffin tin with a GOOD layer of Pam or your choice of vegetable spray or use cupcake papers. (I've done both, veggy spray your cupcake papers lol) Put a tablespoon of the mix into the bottom of each tin.
Fill about half way with your leftovers. And really you can use ANYTHING!
Cooked meats, cheeses, vegetables, if it's solid and edible toss it in.
Put another tablespoon of the mix on top and bake at 375 for 30 minutes.
Let cool for a moment then flip out and serve with side veggies you're kids will actually eat. Sugar snap peas are a favorite in our house – go faster than French fries.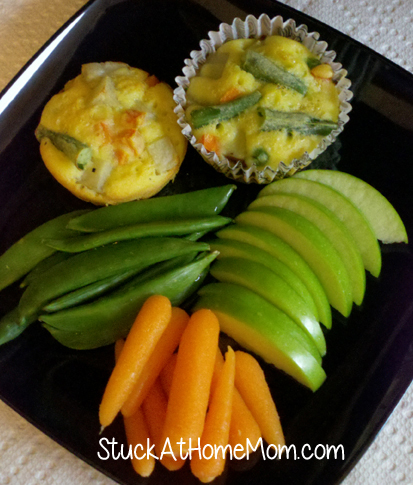 Elements used to create Featured image Artwork provided by
Created by Jill
.