This wonderful guest post comes from my good friend Karen from In the Kitchen with KP
This just her Pepperoni and Cheese Pull Apart Bread! You should see her corn bread muffin recipe! (maybe I'll steal that one next – wink wink)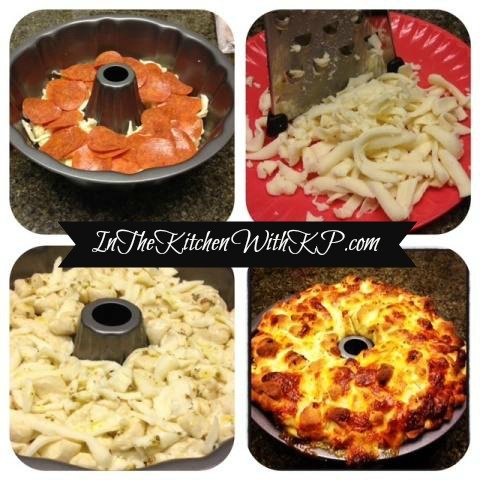 The ingredients are here, but if you want the directions you'll need to visit her site!
This bread is not only perfect to feed a crowd, but you have easy serving options, as it's delicious, both served warm and at room temperature. So easy!
Ingredients
1/3 cup favorite flavored dipping oil
2 teaspoons garlic powder (or more if you like garlic like I do)
2 (16 ounce) pkgs pre-made pizza dough or homemade pizza dough
1 (7 oz) pkg sliced pepperoni
1 (8 oz) pkg shredded mozzarella cheese
Click here for the Directions
Elements used to create Featured image Artwork provided by
Created by Jill
.