Groovy Lab in a Box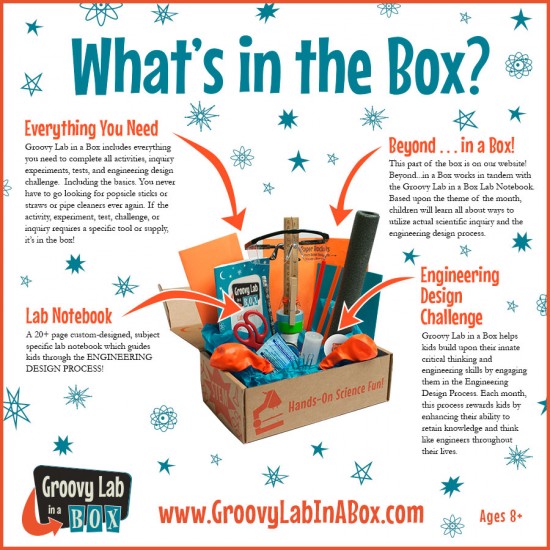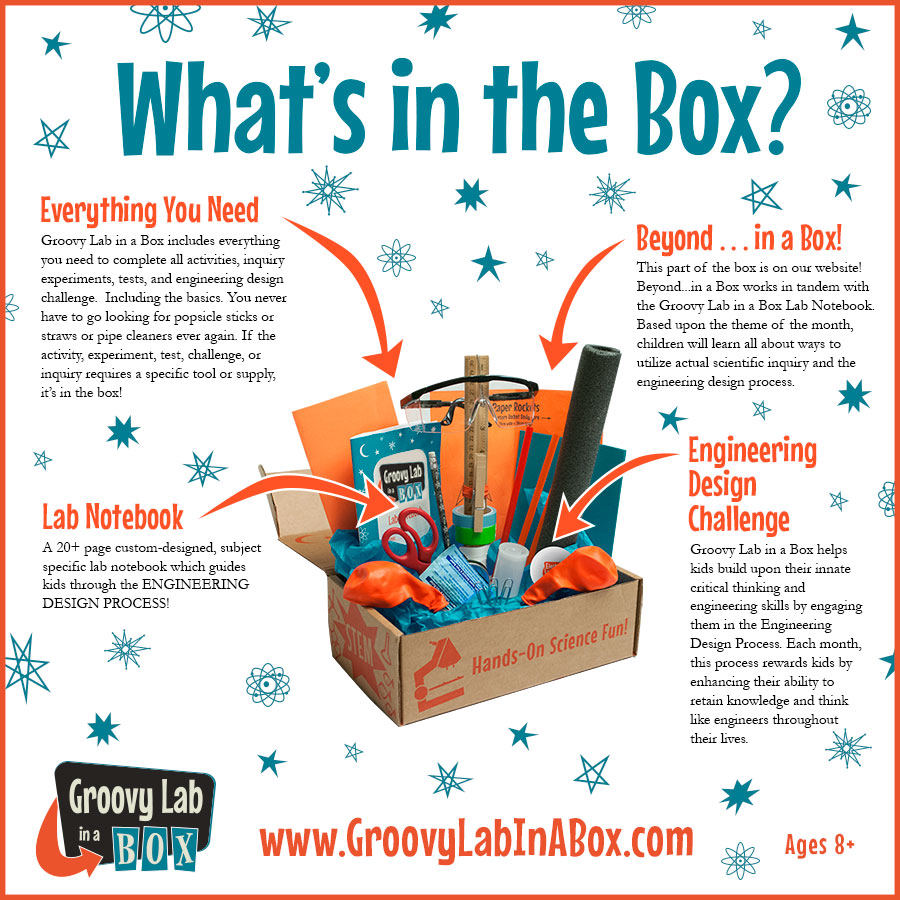 STEM•ist /stĕmʹĭst/ n. Expert in applying science, technology, engineering, and mathematics. Explorer, creator, inventor…STEMist! #STEM
Groovy Lab in a Box is seriously awesome! I'm not using the word awesome lightly here either. The Groovy Lab in a Box is a monthly subscription box that is delivered right to your door. The box is filled with science, technology, engineering, and math (known as STEM) supplies designed to help your child learn while having fun doing great experiments!
Groovy Lab was recently awarded the "Parents' Choice Award" for our "Lunar Launch" box!!

As I'm sure everyone already knows, it's summer vacation! For most of us, this means trying to keep kids occupied with activities they actually enjoy.  My girls were so excited to see the contents of the Groovy Lab box! Remember being a kid and spending your summer vacation exploring? This box of great stuff encourages my girls to do just that. In our box the theme is mostly solar energy. Solar energy as a summer project? That is absolutely perfect!
The girls were quick to explore the Groovy Lab box. There's so much stuff packed into the box! Just exploring what was inside the box kept them entertained for over 30 minutes! I love watching the girls explore new things and watching them explore this box was not at all a disappointment.  They couldn't wait to get started on the projects in the box!
In our society today it is more important than ever to get kids interested and involved in STEM activities. It is even more vital that girls find a love of science and math. Our children will get so much further in life when they have a strong science, technology, engineering, and math background. The Groovy Lab in a Box went above and beyond anything that I could have hoped for and is the perfect way to engage our kids in these areas while still allowing them to have fun and encouraging creativity!
I can't even tell you all the stuff that came in this box. I could write an entire second post just on the content of the box, I may have to.
What amazed me the most is that they even sent TAPE and a Glue Stick! Ever start a project and you didn't have all the 'you'll also need' items? Don't have to worry about that here. AND you have to see the BOOK! Not black and white paper instructions, but an actual Full Color Book!
My daughter took off with the book, came out of her room a half hour later and built a solar oven! A SOLAR OVEN! Then she backed it up and headed off to camp with her grandparents. I don't even have it to show you. If it returns I'll take a picture. But she plans on making the rest of the projects when she returns. She also took a package of Hot Dogs to see if the solar oven would cook them. Luckily her grandparents will monitor her closely.
Want to learn more?
Obama Pushes STEM in State of the Union:
http://www.usnews.com/news/blogs/stem-education/2012/01/25/obama-pushes-stemin-state-of-the-union
Coalition Response to President's State of the Union Address
http://www.stemedcoalition.org/2014/01/29/coalition-response-to-presidents-state-ofthe-union-address/
STEM for Girls making Headlines
http://groovylabinabox.tumblr.com/post/88659366665/stem-for-girls-making-headlinesthe-movement-to
Nation of Makers
http://www.whitehouse.gov/maker-faire
The Groovy Lab in a Box is well worth the money:
Product Pricing
Subscription Based:
$26.95 / Month – Billed monthly
$25.95 / Month – Billed every 3 months
$24.95 / Month – Billed every 6 months
$23.95 / Month – Billed every 12 months
Non-recurring packages and Single Boxes are also available for purchase
However, I also have a Coupon Code for you!!! GROOVYNOW20 for a 20% Discount off the first month of a Groovy Lab in a Box Monthly Subscription!
**
Giveaway

**

Ok, I'm out of breath just talking about this box, but before I load this post with images I've been granted an opportunity to give one of these boxes away. Yes. One of my followers will win a Groovy box. And an Envelope Stuffed with Candy!! (candy sent separately)

Step 1. Please Follow on Groovy Lab in a Box on Social Media:
• Facebook: https://www.facebook.com/GroovyLabinABox
• Twitter: https://twitter.com/GroovyLabinABox
• Pinterest: http://www.pinterest.com/GroovyLabinabox/
• Instagram: http://instagram.com/GroovyLabinabox

Step 2. Leave a comment below letting me know that you've completed step 1.
Please note: When leaving a comment, please put an email address where you can be reached in the Email field and NOT in the comment itself.

Rules: Giveaway runs from 7/15/2014 12:00pm eastern through 7/27/2014 11:59pm eastern. Must be 18 years old to enter. Valid in the US only. StuckAtHomeMom reserve the right to cancel the giveaway at anytime without notice for any reason. We reserve this right to ensure that the giveaway is fun and not soiled by internet trolls.

Now for all the pictures. I'll post the finished project once it returns from camp!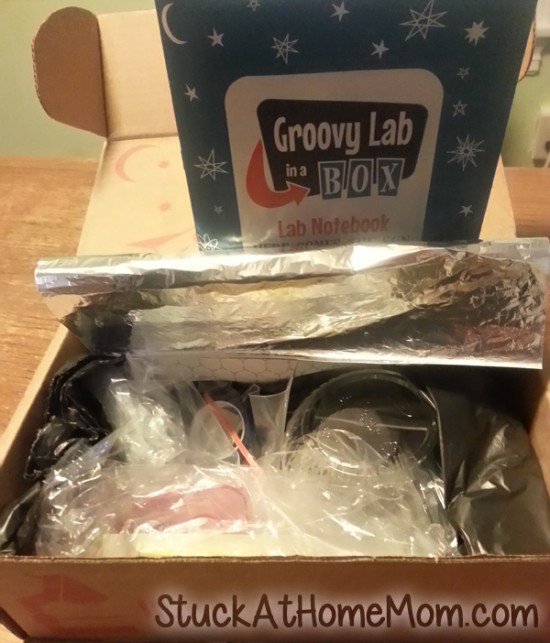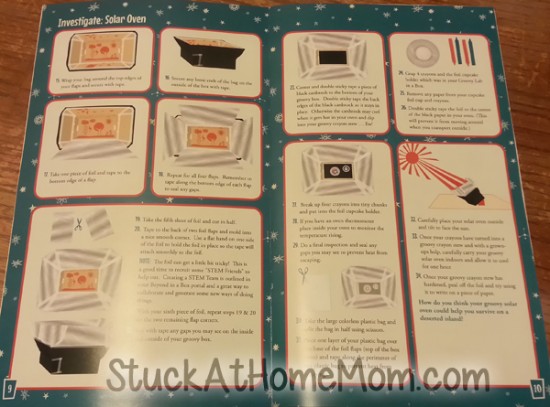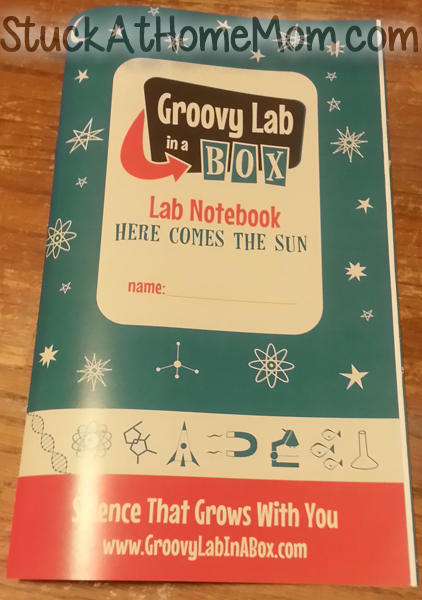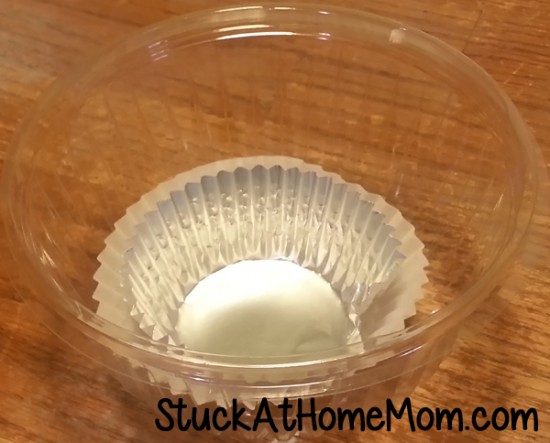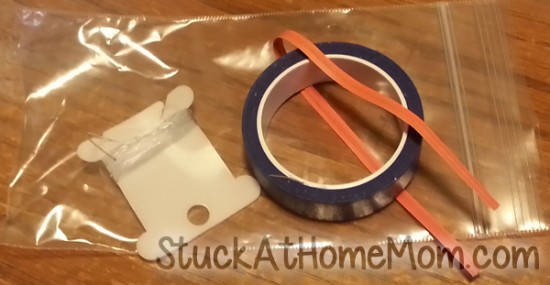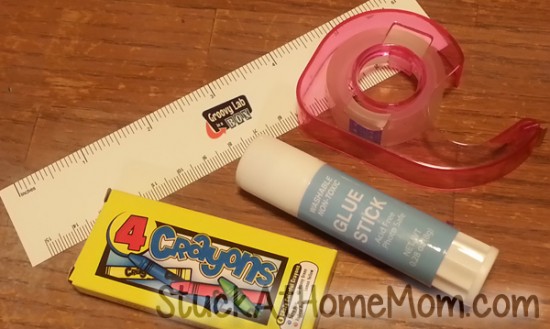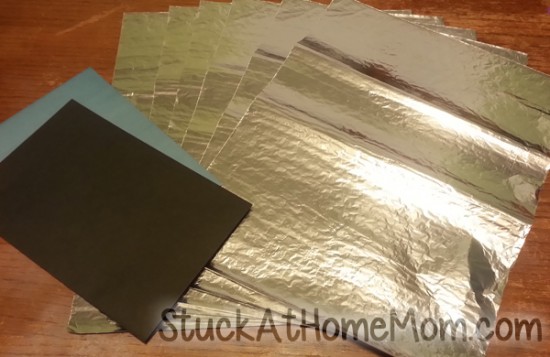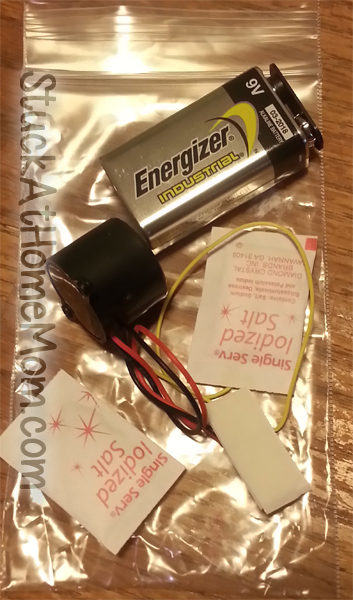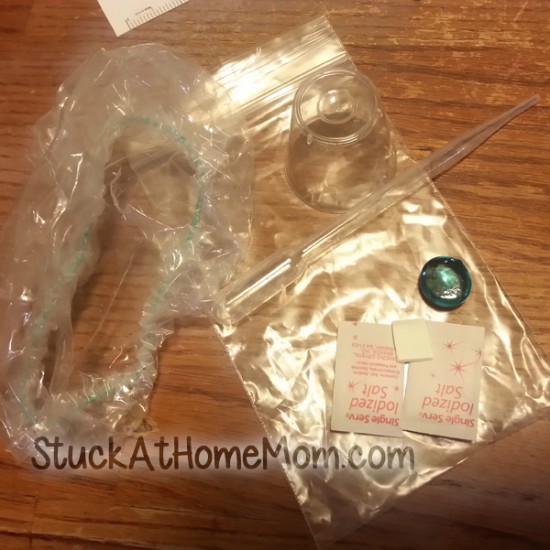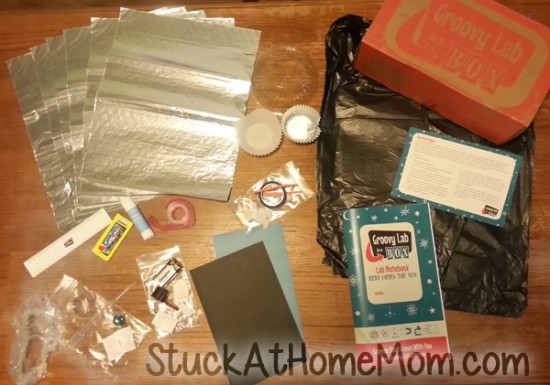 Elements used to create Featured image Artwork provided by
Created by Jill
.