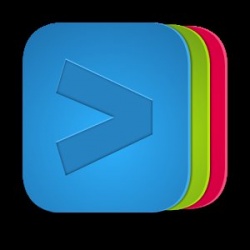 M> Notes
M>Notes is an app that helps you keep track of reminders, much like a sticky note on your desk, except on your smartphone! M>Notes can personalized using great icons and can be organized into notebooks which have the option of being a various assortment of different colors. I happen to love colorful things and I love my colorful things to be organized, so these features really appeal to me!
Another feature that I absolutely love is the ability to put pictures into the notes. This feature makes it so easy for me to remember what pictures I was going to send and to whom I want to send them. Another great feature is the ability to share the notes on Facebook and Twitter. Since we seem to live in an age where everything goes on Facebook and/or Twitter, this feature is one that definitely be used by a lot of people. Since you can pictures into the notes, there's a big incentive to just simply share right from the application. It's a very convenient feature.
Do you find yourself wanting to rearrange your notes? With M>Notes your notes can be drag-and-drop rearranged, which helps us keep the most relevant information right at the tip of our fingers! Even better, the notes can be backed up using an SD card, or backed up on Dropbox! Saving the notes to Dropbox will make sure you can access them anywhere, from any device or computer, and protects you from losing your notes if your smartphone gets lost or broken.
With so many note style apps available today there is a lot of competition. M>Notes Notepad wins over the competition by being innovative, colorful, and full of fun and useful features. It's not easy to find one app that has almost everything you could ask for in one note style app. This one definitely meets my expectations for a great note style app. All in all, you aren't going to find a better quality app with these awesome features than M>Notes.
Key Features:
– Consistent sliding navigation
– Organize your notes and sub-notes into colored notebooks
– Add photos to your notes, make photos with your camera or choose a picture from the gallery
– Action Bar provides context information even on older devices
– Drag and drop to reorder notes
– Share your notes via Twitter, Facebook, email, etc.
– Backup to Dropbox
– Backup to SD-card
Premium Features:
– Widgets
– 9 fonts to choose from
– Additional icons
– Unlimited notebooks
– Imports notes from the free version
Elements used to create Featured image Artwork provided by
Created by Jill
.