Whether you are an outdoor enthusiast who hikes and backpacks frequently, a mom shopping for groceries, a student in school, or anything else in between, everybody needs a backpack! A backpack can come in handy in a multitude of circumstances. Carry your baby's clothes, diapers, and other essentials. Take a pack on a hike and use it to carry your water, snacks, and first aid kit. A backpack can be used for carrying food from the grocery store or even your books to save your arms the trouble.
Sometimes, not just any pack will do. The Backpack in a Pocket from Merinte is just the pack you need. It can easily fold to fit into any small space, and will even fit into your pocket! This comes in handy for when you know you will need a bag later, but don't feel like toting around a bulky bag all day. When you're done using it, simply fold the pack up, and put it back into your pocket! How convenient! If you will be out with your children all day, you know well how much extra stuff they need. This backpack is just what you need for carrying all of those extras. Simply put it in your car's glove compartment for safe keeping, and it's available for whenever you need it! Use it as a carry-on while flying, then when you reach your destination, put the backpack away and save it for your return trip home. The Merinte Backpack in a Pocket is also the perfect day pack. It has just the right amount of space to carry your food and water as well as any other things you may need throughout the day. Perhaps you are shopping and don't want to carry around shopping bags all day. This pack is the thing you need for storing your items.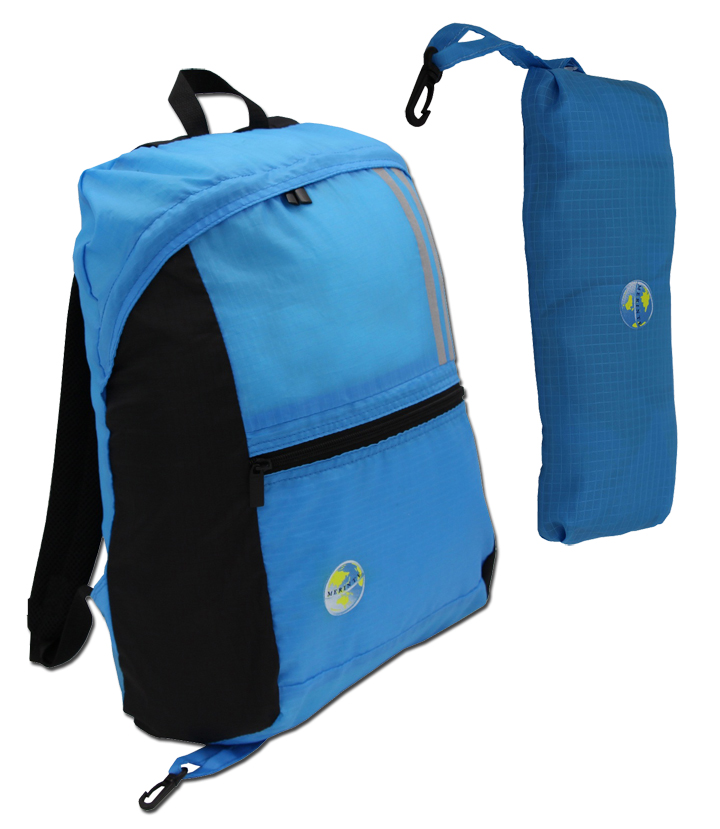 The Merinte Backpack in a Pocket can be worn on your shoulders, freeing your hands to use for other tasks and freeing your mind from worry that your items are secure. It features a large pocket and a smaller pocket so you can easily organize your things. The pack weighs only 4.5 ounces and can carry a great deal of gear or whatever you choose to fill it with. It is water resistant, so your items stay dry and free of dirt. The stitching is reinforced to ensure the backpack's strength.
Most back packs are bulky and cumbersome, but not the Merinte Backpack in a Pocket! It is easy and convenient to use, and performs to the highest of standards. You will not be disappointed!

Elements used to create Featured image Artwork provided by
Created by Jill
.