Conbrov® T90 H.264 1080P Full HD Dash Cam Car Video Camera Auto Vehicle Dashboard Driving Recorder DVR with 170 Degree Wide Angle lens, WDR, Loop Recording WITH FREE 8GB SD Mini Card
I have wanted a Dash Cam for as long as I can remember. Whenever I'm driving I see things I want to remember for later. I'll see a sign or a bumper sticker and I'll think – I wish I could remember that number or website address for later. It's not like I'm going to pick up my phone while driving and make a note of it.
With the Dash Cam I can rewatch where I have been when I get home. Plus, I didn't realize all the things you can miss while driving. On the first test of the Dash Cam I didn't realize that I almost hit a cat or that the guy ahead of me started cutting people off after he changed lanes.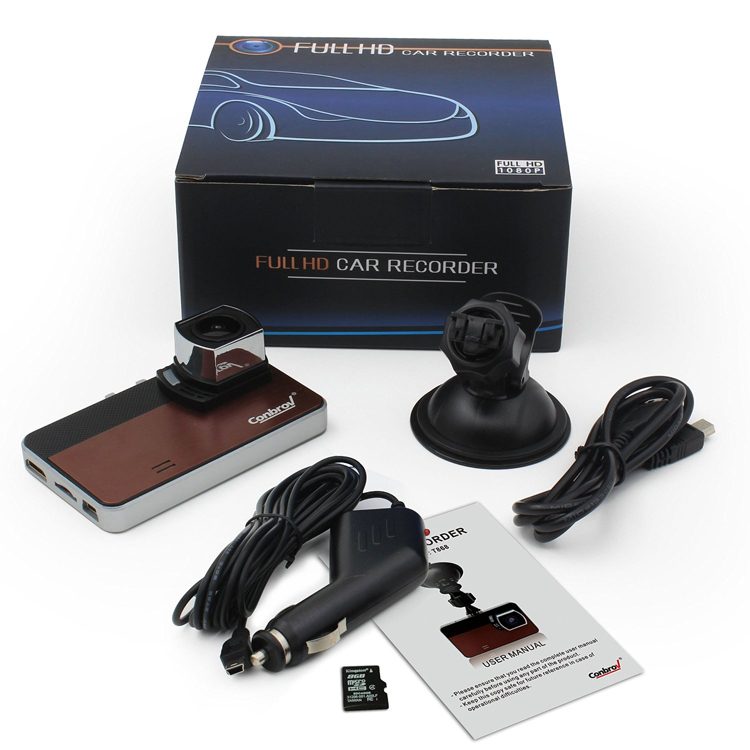 The nice thing about the Dash Cam is the feeling of security. That if you were in an accident you'd have proof that it wasn't your fault. But how often are you in accidents? You're probably a really good driver and don't need to worry about such things.
I wanted the Dash Cam for scenic drives. Drives in the country and to remember adventures with the kids – half the fun is getting there, right?
The Dash Cam functions as a normal camcorder also. So it can go from your car to whatever adventure you're having without missing a beat. My daughter has taken possession of the cam and is using to to film Littlest Pet Shop stop motion videos – formatting the card and erasing my video. She loves the clear video and the sound quality.
The camera has a ton of features. I could go through them, but basically you attach it to your windows, turn it on and record! It's that simple.
*Product provided at no charge or at a discount for review courtesy of sponsor. All opinions are my own.
Elements used to create Featured image Artwork provided by
Created by Jill
.