Have you ever tried to take the perfect selfie or group photo and wished your arm were just a few feet longer? The problem with the selfie is that they so often go so wrong! You can find them all over the internet. There is no shortage of group photos where someone's head is missing or personal selfies where the angle just isn't quite right. Taking a group photo is next to impossible because you can't quite fit everyone in! Then when you look back on that old photo, you wonder who all was really there! Getting the right angle isn't easy either, since your arm can only extend and bend so far!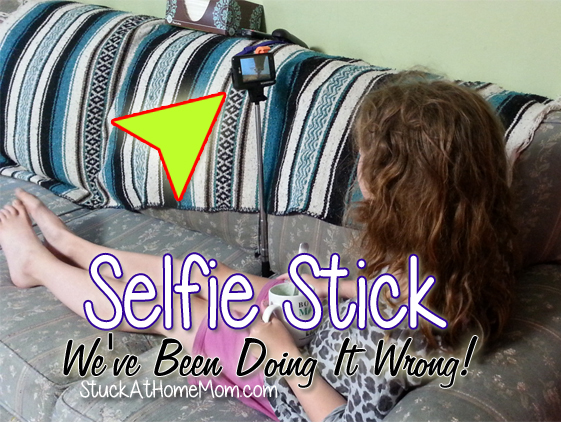 The ScandiXtender Selfie Stick from ScandiPow may be just what you need! This selfie stick is small and compact, making it easy to carry with you anywhere, but it extends out to over two and a half feet, just the right length for taking spectacular group pictures. The phone clamp where you place your phone will rotate so that you can get the best angle for your photos! You can take pictures with ease using the built in shutter button, so there is no need to keep up with any extra equipment. It has Bluetooth capability, so you can easily synch it to your phone without worrying over installing any apps and trying to figure out how to use them. Using the selfie stick is simple and easy to figure out, making it perfect for nearly everyone! The ScandiXtender selfie stick is also very durable and sturdy so you can feel confident, knowing that it will last for years to come. It is compatible with both iPhones and Androids, so no worries about whether it will work with your device.
Do you wish your arm could reach just a little further to take the perfect selfie? Do you want your group photos and selfies to turn out perfectly? Do you want your photographed experiences to be remembered the way they were, and not missing the people who mean so much to you? Try the ScandiXtender Selfie Stick from ScandiPow and make your memories awesome! You won't be disappointed!

Elements used to create Featured image Artwork provided by
Created by Jill
.